"I wanted to take a moment to let you know how impressed I am with the work [IQ PARTNERS] have done for TripAdvisor – -it's truly difficult to put into words how much I value their work ethic, diligence, perseverance and ability to partner in a way that makes my life better each time I work with them. They are absolute professionals who are also able to build deep, strong relationships with candidates (and with me), which as you know is hard to come by in the recruiting world where the general attitude is often, 'I'll give you time when I need you.'
Since making the move from retained exec search to in-house, I have had to work with a number of outside agencies on a global basis. I can honestly say there is no other team that comes close to [IQ PARTNERS], whether the focus is on relationship-building, execution, or the pleasure of working with them. They know when to push, when to step back, when to offer advice, and when to take it. Their follow-up is seamless, and there has not been one time when they have addressed any issues that have come up with candidates immediately and with total dedication to finding an answer/solution.
I often tell people that they can do pretty much any search in the world – -any function, any location… because their expertise in recruiting and their willingness to get out there and dive into unknown territory is so impressive.
I'm a big fan of IQ PARTNERS and will always be ready to act as a reference if you have new potential clients who would like to hear about the wonderful experience of working with you. Thanks for everything!"
Julie Puckett, Global Executive Recruiter, TripAdvisor
"I've been very impressed with my interactions with the IQ PARTNERS team.  They are, by far, the most thorough, knowledgeable and engaging team I've worked with.  Above all I do feel like they understand what I'm looking for and truly care about their clients and candidate which is rare in this industry."
Vice President, Marketing
"Love the responsiveness, professionalism and service. Further, I also appreciate the additional feedback outside of the actual job hunt."
Managing Director, Telecommunications
"This is the most exceptional meeting I've had with a recruiting firm. Matthew exudes professionalism and sincerity. In a business area often known to be highly transactional both Matthew approaches his interactions with a long-term relationship view that is certain to benefit IQ PARTNERS."
Management Consultant
"Carly-Anne was extremely personable, honest, and authentic. We had a great conversation – she was very informed of the role, her client's objectives, pain-points, and ultimately the candidate she's looking for!"
Anonymous 
"Thank you for taking time to get to know "the person" behind the resume.  As a potential candidate I know that the F2F approach that you and your firm invest in isn't the standard approach but it makes obvious that you really value people, building relationships and ultimately making the right match!"
Vice President, Customer Experience 
"Both Carly-Anne and Adrian were incredible – they are the only recruiters in the Toronto ad industry to work with – they really know their stuff!"
Account Manager, Advertising

"Thank you for a fantastic hire. It was a tough profile to fill but we are delighted with where we ended up. The prospects for Just Eat in Canada are very exciting, the business is growing well and beating targets."

Adrian Blair, COO, Just Eat

"My team expected the search to last up to six months due to our determination to find the perfect fit culturally. IQ PARTNERS spent an inordinate amount of time understanding us, our culture, and our needs for the position. We were incredibly impressed when they found us the right candidate in under 30 days – and it was the first person they brought to us. We will definitely be engaging IQ PARTNERS for our future team building needs."
Chris Fountain, CEO, Pita Pit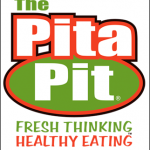 "I was extremely happy and satisfied with the way I was treated based on my career search situation. The Consultant was understanding, caring, supportive and showed a willingness to want to help. I would not just recommend, but also use IQ PARTNERS services in the future again. (Thank you IQ PARTNERS Team and Rhys Metler)"
B2B Sales Representative

"I dealt predominantly with Carly-Anne and found her to be very responsive. She made herself available at non-traditional working hours to accommodate my schedule. She provided useful information and was very personable. If the current opportunity being pursued does not materialize I would be happy to work with Carly-Anne again in the future."
Manager, Strategic Communications and Events, Public Relations

"As Vice-President of Sales my most difficult task is building a team with the "right-fit" people. I have always relied on IQ PARTNERS to help steward this process and they have never let me down. The difference between them and many other executive search firms is their deep attention to detail in understanding of business needs. Working in technology places a great deal of challenge on our employees to have an ever changing adaptation to competitive advancements. To this end, IQ PARTNERS is the only firm that truly seeks out talented individuals that can make the necessary adjustments to get the job done. As our team continues to expand I will look toward IQ PARTNERS to help build upon a very successful team."
Darrell Cook, Vice-President of Business Development, TC Media  

 "Adrian was extremely friendly, professional and helpful. It would be a pleasure to work with him again."
Account Co-ordinator, Media Agency

"Since our initial contact, Jennifer has been pleasant to work with.  She has also given me tips and tools for interview preparation.  I look forward to working with Jennifer."
Manager, Information Technology

"We have been using IQ PARTNERS for three years now and  they are our best recruiters for our specialized recruitment needs.  IQ PARTNERS takes the time to truly understand our requirements in each and every role, only providing us with the best and most qualified candidates to ensure our efforts are not wasted.  Their professionalism and follow up is what makes them a head above the rest.  Twelve percent of our workforce to date has been hired through IQ PARTNERS and we would not hesitate to recommend them to other companies."
Melanie Grabel, Human Resources Specialist, Oculus Info Inc.   


"This was the most detailed interview I have been a part of, with personal questions that clearly were meant to understand my personality as well as business strengths. I also was extremely impressed with the empathy Bruce showed, and time spent with me… the next time I am to use a recruiting company IQ would be at the top of my list."
Vice-President, Retail Sales and Marketing, Telecommunications

"Bruce was very friendly and offered great advice not only about a specific opportunity but also about my career."
Senior Manager, Digital Products and Operations, Media

"My experience with IQ PARTNERS has so far been extremely positive. The level of professionalism, through interview processes and feedback has been unlike any agency that I've been to. I was very impressed and glad that I had the chance to meet with your team."
Marketing Co-ordinator

"Catherine was really great in setting up and providing the necessary info for the interview. Plus I really appreciated the timely feedback and follow-ups."
Anonymous

"I wanted to thank you for your professionalism and hard work of your whole team. We made the right decision choosing IQ PARTNERS."
Jared Pollacco, President, VMC Group

"The level of service from IQ PARTNERS has been excellent.  IQ PARTNERS quickly understood our requirements in the Professional Services industry and took the time to understand how we work.  They have helped us recruit for a number of difficult positions and have always provided us with quality candidates in a quick and efficient manner.  We have no hesitation in recommending them."
Mary Pesce, Human Resources, McCarthy Tetrault

"Very satisfactory: support and clear and direct feedback provided."
Operating Officer, Interactive Media

"Really appreciated the in-depth conversation we had about expectations and personality. I am looking forward to working together and hopefully securing a new position."
Anonymous

"I have worked with IQ PARTNERS for many years to help me source candidates in digital marketing. Without question, they consistently provide excellent knowledge of the Canadian talent market, well qualified candidates, and a consultative approach to helping me find the ideal employee to fit my needs. Their commitment to fostering a partnership with me is what sets them apart and I would (and often) recommend them to friends and colleagues."
Mike Sharma, Senior Vice-President and Managing Director, Isobar Canada   


"Mark Rouse has bent over backwards to help me with contacts and advice. I can't say enough good about Mark."
Group Account Director, Shopper Marketing

"The consultant was extremely professional, approachable and asked all the right questions during my interview. I look forward to continue working with her."
Digital Marketing Manager, Retail

"I have been working with a number of firms and had mixed results. I found Rhys to be very professional and also warm and engaging. I felt I could trust him. The quick response times were appreciated Randy was also professional and I appreciated both of their honesty and feedback."
General Manager, Canada, Travel

"I was very impressed by the professionalism of Bruce. His interview was different from any interview I have ever had. I also appreciated the unsolicited suggestions he gave me on my resume. I look forward to working with IQ PARTNERS in the future."
Director, Marketing, Consumer Goods

"Carly-Anne is awesome. She is very personable, knowledgeable, and supportive."
Account Manager, Interactive Media

"IQ PARTNERS delivers professional and highly skilled candidates. Their turnaround time is optimal for situations when you are trying to hire within a short time frame.  They not only provide their clients with resumes, but their detailed client profiles are very helpful in seeing where candidates fair against the requirements for the role."
Elana Ravas, CHRP, Human Resources Assistant Manager

"IQ PARTNERS is one of our main providers for IT roles, and I will continue to use them in the years to come.  Along with understanding our culture, the service is always friendly which is something I especially value."
Veronica DesRosiers Human Resources Manager

"I felt very comfortable with Carly-Anne, she made me feel welcomed and we had a great conversation."
Anonymous

"The job was well presented and the match made in a professional way."
Director, Strategy, Marketing Services

"The firm seems like a great place, and I would absolutely refer clients and candidates to IQ PARTNERS."
Anonymous

"I found Bruce to be very engaged and attentive. He was also true to his word for a few days later, I inquired about a company and within minutes, he responded."
Anonymous

"I've never had a recruiter like Adrian spend so much time understanding my background and experiences to match me to the right opportunity It was refreshing to experience."
Supervising Producer, Interactive Production and Games, Media

"I was impressed that just based on a on a friend's referral, Bruce and Randy agreed to meet with me in person and conduct a detailed interview"
Anonymous

"I had a great meeting with Carly-Anne. She was very personable and really listened. I was expecting to hear about opportunities at this point but perhaps this is just wishful thinking vs the marketplace/suitable roles available."
Manager, Corporate Communications

"You have two outstanding people to work with: Carly-Anne Fairlie and Mark Rouse. I would recommend them strongly"
Vice-President, Social Media

"Carly-Anne and Mark made me feel comfortable and are clearly great at their jobs. I liked the informal set-up of the interview room and how we really just had a chat."
Director, Communications

"Since this is the first time I have used a recruiting firm, I was very impressed with the details that went into preparing me for the interviewing process. Even though I have done very well on my own in the past, I was still able to gain valuable advise from my consultant."
Data Processing Specialist

"Great professionalism and very responsive which is a great thing! Most recruiters do not respond to emails."
Senior Project Manager

"I've only heard good things about IQ PARTNERS. Meeting with them was very easy and I felt very comfortable"
Creative Director

"Have always been impressed by with honesty, up-to-date industry knowledge and integrity of IQ, from both the side of the employee-seeker and the job-seeker."
Group Account Director

"I've already told several PR people about IQ PARTNERS"
Senior Account Supervisor

"It's great that you work as a team and value a trustworthy transparent environment. I felt much better about the job search after meeting with Adrian, so thank you"
Art Director

"Felt heard and understood by Adrian. He remembered me from a long time ago."
Account Supervisor

"Adrian was extremely helpful. Very easy to talk to and gave me me some great advice."
Sales and Marketing Associate

"I was really impressed with the concise, comprehensive overview of how IQ works and what the process was. I liked the professional, yet comfortable environment, and I really felt like Carly-Anne was on my side – that she had my back and was gunning for me even before we were done the first meeting."
Digital Marketing Specialist

"Awesome company, well put together team, great clients."
Anonymous

"Appreciated the discussion on different opportunities based on my profile. Professional but friendly approach. Continue to do what you do you are doing."
Director, Service Delivery and Project Management Office

"The focus on the candidate is very apparent."
Anonymous

"The consultant delivered a very comfortable experience for a process that was new to me. I appreciated her professionalism, positive attitude and encouragement to pursue the position I was contacted for."
Anonymous

"Jennifer was extremely helpful throughout the process and would recommend her to anyone looking for a good recruiter!"
Director, Information Technology

"Since our initial contact, Jennifer has been pleasant to work with.  She has also given me tips and tools for interview preparation.  I look forward in working with Jennifer."
Manager, Information Technology

"I very much appreciated the consultant's ability to engage in conversation, and ease in doing so, to learn about the candidate's background and goals for the future while discovering what "makes one tick." This is certainly to the benefit of all involved in the process of finding a new career."
Senior Manager, Web Production

"Great experience… The consultant was a true professional: knowledgeable, connected and helpful. Best recruiter experience I've ever had.
Anonymous

"First contact was a great experience.  I cannot speak of the quality of service since I have not received any feedback since the first meeting."
Business Development, Life Sciences

"Rhys was very professional and very informative. Great person to work with and I'd love to work with him again. Thank you!"
Anonymous

"I was extremely happy and satisfied with the way I was treated based on my career search situation. The consultant was understanding, caring, supportive and showed a willingness to want to help. I would not just recommend, but also use IQ PARTNERS services in the future again. (Thank you IQ PARTNERS Team and Rhys). "
B2B Sales Representative

"Adrian was extremely friendly, professional and helpful. It would be a pleasure to work with him again."
Account Co-ordinator, Media Agency

"Adrian was professional and has a lot of knowledge about the industry. Great experience, hope to continue working with him."
Anonymous

"Very satisfactory: support and clear and direct feedback provided."
Operating Officer, Interactive Media

"Adrian clearly understands what I'm looking for beyond just a skill set, he took the time to understand my passion which is rare these days!"
Account Director, Marketing Services

"The recruiter was very resourceful and kept me in the loop.  He was extremely professional."
Assistant Branch Manager, Banking

"The recruiters were very knowledgeable and helpful."
Anonymous

"Carly-Anne is very pleasant to work with.  She took the time to make sure I was prepared for my meetings.  The attention to detail is great, very professional.  This is the best recruiting firm, I've dealt with over the last two years."
Senior Manager, Communications Strategies, Financial Services

"Carly-Anne is an exceptional recruiter who shared so much industry knowledge and expertise. Aside from her professionalism, I would also like to thank Carly-Anne for her warm personality and for a wonderful meeting where she was genuinely committed to working with me to create the best possible outcome for both IQ PARTNERS and myself."
Director, Marketing and Sales, Music

"I dealt predominantly with Carly-Anne and found her to be very responsive.  She made herself available at non-traditional working hours to accommodate my schedule.  She provided useful information and was very personable.  If the current opportunity being pursued does not materialize I would be happy to work with Carly-Anne again in the future."
Manager, Strategic Communications and Events, Public Relations

"The recruiters were very knowledgeable and helpful."
Anonymous

"More opportunities and quick follow up."
Anonymous

"Was very impressed by the way I was treated. It was great advice and great conversation all around."
Anonymous

"Preparation was very good. Feedback was timely and appropriate. Questions where answered promptly. All information for interviews and contract was of the appropriate detail and delivered in a timely manner. Recruiter was easily reachable by phone and email. My experience was much better than with the other recruiters that I have dealt with and in the top two if the not the best. Thank you for professional."
Anonymous

"Loved the different approach (like no other)" 
Senior Marketing Manager, Integrated Media

"The recruiter brought to my attention a fantastic opportunity and I am quite happy about that. If I had one complaint it would be timeliness of information but I realize that this can be an issue with the recruiting company's client so it's not that big of a deal."
Aaron Cepukas, Developer

"The recruiter has been fantastic throughout this process. She was very supportive, rich with knowledge and always willing to help. I've even received positive feedback about her through my references, which doesn't surprise me at all. Overall, I'm happy to have worked with her and appreciate all that she has done to help me move and continue my career forward."
Anonymous

"Very professional and provided feedback at every turn…I would definitely recommend him to everyone!! FANTASTIC RECRUITER!!"
Anonymous