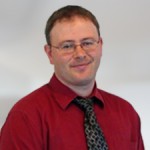 10 Questions & Answers by Aaron Walker, Toronto Technology Recruiter
IQ PARTNERS would like you to get to know some of our recruiters.  Each month we ask one of them the same 10 questions about their lives, the headhunting business, and what you should know as a talent seeker or candidate in the current job market.  This month, meet Toronto-based Technology Recruiter, Aaron Walker.
1. What's the first or oddest job you've ever had?
I'll give you the answer to both. The first job I ever had was at McDonalds flipping burgers.  It was a great job for learning how to multi-task, hustle, stay busy, and it's great customer service training, so I would highly recommend it to any high school student.  The oddest job I ever had was scraping old rusty paint off of an old overhead sprinkler system in a parking garage at Queens Quay and Bay, and then repainting it.  I would not recommend it to anyone.
2. Who are your heroes in business?

Vince McMahon, the owner and CEO of WWE Wrestling.  He took a business that was pretty much a bunch of old, out of shape guys wrestling in their underwear in small gymnasiums, and turned it into the multi-billion dollar business that it is today.  So whether you like the product or not, you have to give the guy respect for turning something quite silly into a huge billion-dollar industry.
3. How do you think the recruiting business could be improved?
One of the things that we strive for is really partnering with our clients and having full access to information so we can truly understand their business as opposed to just working off of a job description.  And I think it goes both ways – there are headhunting firms that don't treat their clients as true partners.  When we can be an extension of our client's business, they'll get better results every time.
4. What's your secret in connecting smart people and great companies?
For me personally the secret is the technical understanding that I have.  I worked for 5 years in software development, so when I talk to software development companies and candidates, I have a real understanding of what they're doing and how all the pieces are fitting together.  So I'm not relying on keywords – I truly do know how everybody fits into the puzzle, and I can use that to find the right person for the right company.
5. If you could only ask clients one question when getting a recruiting brief, what would it be?
What would the ideal candidate need to do in the first year to be successful?
It gives me a quantifiable list of the things that the candidate's going to have to accomplish, that I can then measure up against candidates who I think can accomplish them… but that's if I have to pick one question.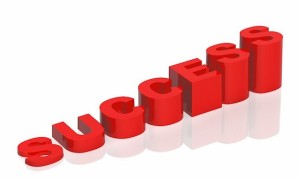 6. What one question should every candidate ask when a headhunter calls?
It's kind of broad, but they should ask for a short summary of the job.
You might not be looking for a job, but most of the best people aren't looking, and if you immediately hang the phone up, you might miss out on something that would be really good – maybe for you, maybe for your friend, maybe for your brother or husband.  So asking for a short summary really just gives candidates the opportunity to say an educated "no thanks" or "I'm interested, let's meet" or "you should talk to so-and-so".
7. What trait do you most like to see in a job-seeker?
I like to see candidates who demonstrate that they are engaged in their careers.
If you ask somebody, "tell me about your role at X Company" and they say "I was a programmer", they're usually not that good.  If they can say what projects they contributed to, their role in the bigger picture, what they accomplished, and so on – those are the top candidates.
8. What's the funniest thing you've ever seen in an interview or on a resume (no names please)?
I did a few searches for a company in Finland, and all of the candidates' resumes had photos and very detailed lists of their personal activities, things like trout fishing, chess playing, etc.  They weren't small sections, either, so that took some getting used to.
9. What's the one quality companies should look for when hiring a headhunter?
A good headhunter is somebody who really understands and is interested in your space.
You definitely want somebody who is a specialist and can demonstrate knowledge of your industry, as opposed to "send me a job description and I'll find whoever you want".  The more questions they ask the more engaged they are.
10. What is your idea of perfect happiness?


Having a good life with my family… and seeing the Star Wars movie in December.
Get to know more of our recruiters by checking out our Meet the Headhunter blog category.  Also, learn more about Technology Recruiter Aaron Walker, and connect with him on LinkedIn.
………………………………………
IQ PARTNERS is an Executive Search & Recruitment firm with offices in Toronto and Vancouver. We help companies hire better, hire less & retain more. We have specialist teams of recruiters in Financial Services & Insurance, Marketing Communications & Media, Emerging Tech & Telecom, Consumer Goods & Retail, B2B & Industrial, Technology, Accounting & Finance, HR & Operations and Mining & Engineering. IQ PARTNERS has its head office in Toronto and operates internationally via Aravati Global Search Network. Click here to view current job openings and to register with us.