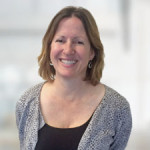 10 Questions & Answers by Marketing Recruiter Allison Ritcey
IQ PARTNERS would like you to get to know some of our recruiters.  Each month we ask one of them the same 10 questions about their lives, the headhunting business, and what you should know as a talent seeker or candidate in the current job market.  Meet Marketing Recruiter, Allison Ritcey.
1. What's the first job or oddest you ever had?
My first job was as a babysitter.  I lived on a court, so had lots of neighbours and "clients".  I'm giving away my age here, but I had a family that paid 50 cents per hour and they split it up by 15 minute increments.  It certainly taught me how to deal with different types of clients, how to get used to different sets of rules and how to roll with the punches and adapt at a young age.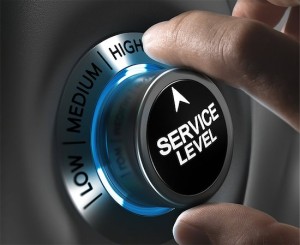 2. Who are your heroes in business?
If I was going to talk about a superhero, probably Richard Branson.  He's someone who's obviously done really well, but he still works really hard and is really passionate about what he does – he practices what he preaches in terms of going above and beyond and pushing the limits.
3. How do you think the recruiting business could be improved?
Recruiting can often be viewed as something that everybody could do.  I liken it to a realtor, for example, where many home sellers pay the commission begrudgingly, thinking "I could have done this myself".  There are certainly some bad apples, but good recruiters aren't just finding you someone for the job, they really are finding you the best… and that takes time and skill.
4. What's your secret in connecting smart people and great companies?
I wish I had a secret, but the secret is just doing the work.  You've got to be there every day, staying on a search, and not giving up.  It's also putting in the work and knowing your market well enough to know who the A players vs. the B players are, knowing who to connect with, and also trying to be ahead of the curve with new companies that are coming up.
5. If you could only ask clients one question when getting a recruiting brief, what would it be?
What are the top three skills this person needs to do the job?
6. What question should every candidate ask when a headhunter calls?
How many people have you placed at this company?
If the headhunter says "no", candidates should ask follow up questions to make sure the headhunter has a real in-depth knowledge of the role and company.  If the headhunter doesn't demonstrate that they know what they're talking about, but rather are looking to put a warm bum in a seat, it probably isn't worth the candidate's time to continue the conversation.
7. What trait do you most like to see in a job-seeker?
Passion.  People can be taught skills, but someone who wants to be there every day is so invaluable to a company, in terms of culture and productivity.
8. What's the funniest thing you've ever seen in an interview or on a resume (no names please)?
I had a candidate a couple of years ago, who was a digital expert.  They were supposed to be a Google expert, but on their resume they were a "Goggle expert".
9. What's the one quality companies should look for when hiring a headhunter?
A headhunter who does what they say they're going to do.
It's tough to "look for" that trust in a headhunter before working with them, as it really is something that's built over time.  I think with a company like IQ PARTNERS it's been proven over the years with repeat business and our reputation, so those are definitely factors to look for.
10. What is your idea of perfect happiness?
Sitting on my deck at the cottage watching the sun come up… that would be my Echo Beach.
IQ PARTNERS is an Executive Search & Recruitment firm supporting clients across the country. We help companies hire better, hire less & retain more. We have specialist teams of recruiters in Financial Services & Insurance, Marketing Communications & Media, Emerging Tech & Telecom, Consumer Goods & Retail, B2B & Industrial, Technology, Accounting & Finance, HR & Operations and Mining & Engineering. IQ PARTNERS has its head office in Toronto and operates internationally via Aravati Global Search Network. Click here to view current job openings and to register with us.