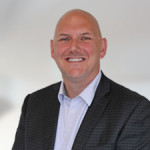 10 Questions & Answers by Dave Speiran, Toronto Legal Recruiter

IQ PARTNERS would like you to get to know some of our recruiters.  Each month we ask one of them the same 10 questions about their lives, the headhunting business, and what you should know as a talent seeker or candidate in the current job market.  This month, meet Toronto Legal Recruiter, Dave Speiran.
1. What's the first or oddest job you ever had?
My first job was in high school working a co-op term at National Sports.  One day I was helping out with inventory and they were backed up so I asked if they needed extra help on the weekends.  They ended up hiring me on the spot full-time, which was a great early lesson on the power of taking initiative and always looking for a way to help solve a problem.
2. Who are your heroes in business?
Dan Price, the CEO of Gravity Payments, who took a massive pay cut to give his staff a $70k minimum salary.  He did what a leader should do and sacrificed his own profits to do right by his employees, and I really admire that.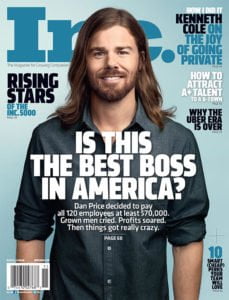 3. How do you think the recruiting business could be improved?
Trim the fat. Get rid of some of the mom and pop shops, the ones that are recruiting maybe two or three days a week and don't really know what they're doing.  They are undercutting everybody in the industry and delivering poor results, giving recruitment a negative reputation.  Other than that, it's a great industry to be in.
4. What's your secret in connecting smart people and great companies?
Persistence.  Making sure that I never give up on a search, no matter how difficult it is… just plugging away and connecting with as many people as possible to the best of my ability.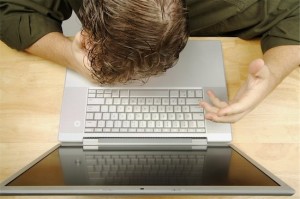 5. If you could only ask clients one question when getting a recruiting brief, what would it be?
Why is this position open?
You need to know if it's a new position, if somebody has been fired, if they've gone through multiple people in the last six months, for example.  It's important to know, because there's a problem lying there somewhere that you have to be able to fix.  And you want to be able to prep the candidates properly too.
6. What question should every candidate ask when a headhunter calls?
Why is the position open?
For a lot of the same reasons as #5.  Making sure the recruiter knows why it's open is key; if they don't know, you may want to avoid working with that recruiter.  Watch out for other red flags, as well; if the recruiter says "it's open because they've had a couple other people in the seat and it just hasn't worked out" ask follow-up questions to try and uncover more about that.
7. What trait do you most like to see in a job-seeker?
Honesty.  For example, if you've been fired from a job, just tell me.  Most of us have been fired at one time or another, and like most things it can be worked around if I know from the beginning versus finding out at reference stage.
8. What's the funniest thing you've ever seen in an interview or on a resume (no names please)?
Recently I was interviewing a Family Law Clerk and in the interview she actually said "whatevs".  Another thing that happened to an old colleague of mine: the candidate went in to interview with a law firm and put his feet up on the desk because he was told it would be a "casual interview".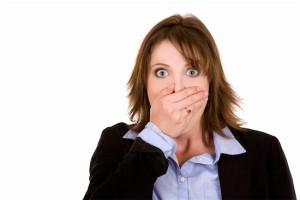 9. What's the one quality companies should look for when hiring a headhunter?
Responsiveness.  A recruiter should be living up to the expectations they set in the beginning without exception.  If they say they'll follow up with you at the end of the week, make sure they do.
10. What is your idea of perfect happiness?
The gym, believe it or not.  I just go in there and zone out completely and am able to take out my frustrations, my passion, and am getting good results from it.
Get more recruiting and hiring tips from our headhunters in Toronto:
Have You Tried Peer-to-Peer Recruiting?
Should You Hire for Personality or Skill?
Fascinating Recruiting Stats That Will Change How You Hire
IQ PARTNERS is an Executive Search & Recruitment firm supporting clients across the country. We help companies hire better, hire less & retain more. We have specialist teams of recruiters in Financial Services & Insurance, Marketing Communications & Media, Emerging Tech & Telecom, Consumer Goods & Retail, B2B & Industrial, Technology, Accounting & Finance, HR & Operations and Mining & Engineering. IQ PARTNERS has its head office in Toronto and operates internationally via Aravati Global Search Network. Click here to view current job openings and to register with us.