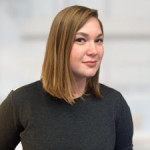 10 Questions & Answers by Jenny Petrova, Toronto Recruiter
To help you get to know the headhunter on the other end of the phone, each month we at IQ PARTNERS profile one of our recruiters by asking them the same 10 questions. This month, meet Toronto headhunter Jenny Petrova, a Technology Recruiter.
1. What's the first or oddest job you ever had?
The first job I had was selling Coca-Cola out of stands across the city in the summer in Russia.  The oddest job is actually hilarious – I worked for a pharmacy and had to go around the city handing out flyers wearing a "doctor" costume with one of those giant foam heads. This is an actual picture of the costume…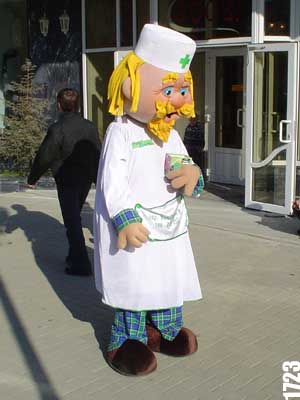 2. Who are your heroes in business?
One of the greatest books I ever read was about Lee Iacocca.  He was the CEO of Chrysler and pretty much brought it back from the financial crisis it was in.  He worked countless hours and reduced his own salary to $1 just to keep the business going.  I always thrive looking at people like that who are so invested in the idea of what they're doing and are not afraid of failing.
3. How do you think the recruiting business could be improved?
A lot of companies currently view recruitment firms as more of resume factories.  I think it's because of some of the bigger players in the industry where the mandate of recruiters is to submit as many resumes as possible as quickly as possible.  I believe in recruitment on a more consultative basis where recruiters can become market experts and consultants as opposed to just throwing resumes at the client.  A shift needs to happen where companies can see us as equal partners who are here to make sure that they succeed versus just trying to make money on them.
4. What's your secret in connecting smart people and great companies?
I always tell my candidates to see me as their fairy godmother because I want nothing from them but I'm here to make sure they're 100% happy.  No, honestly a lot of candidates have had bad experiences with recruiters so it's very important to keep open lines of communication and be as transparent as possible.  When you treat people well and you start to develop a good reputation in the market more smart people are open to you and so you're able to place them with great companies.
5. If you could only ask clients one question when getting a recruiting brief, what would it be?
Why would a candidate want to work for you?
People get really passionate when they see an opportunity to work with a great company or make a difference.  The best candidates get bombarded with opportunities and it's our job to go out there and sell your company name and sell what's special about you.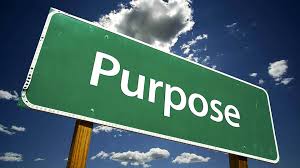 6. What question should every candidate ask when a headhunter calls?
Tell me about your background.
Anyone who receives a call from a headhunter should first make sure the headhunter has a strong background in terms of years in the industry and types of clients they usually work with which speaks to their ability to represent you in the market.
7. What trait do you most like to see in a job-seeker?
Eagerness… to find new opportunities, to move on, to find new challenges.  That's pretty much all I ask for.  Everything else is my job.
8. What's the funniest thing you've ever seen in an interview or on a resume (no names please)?
I was recruiting on a Security Engineer role for a multinational company.  I posted it on my LinkedIn and received an application from someone who turned out to be a Security Guard.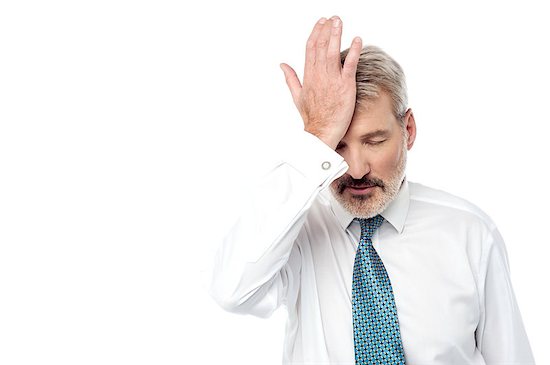 9. What's the one quality companies should look for when hiring a headhunter?
Knowledge of the market.
The first couple of questions should be "how long have you been in business?" and "what kinds of companies have you recruited for?" It's a lot different recruiting for, for example, contract vs. permanent roles or beasts like IBM or CGI vs. small and medium sized businesses.
10. What is your idea of perfect happiness?
It definitely has to be on the beach and it definitely has to be an open bar… and if I can have my friends and family around that's just perfect happiness right there.
Interested in learning about the way headhunters think?  Visit the Meet the Headhunter blog category for all of our headhunter interviews.  Also learn more about Technology Recruiter Jenny Petrova and connect with her on LinkedIn.
IQ PARTNERS is an Executive Search & Recruitment firm with offices in Toronto and Vancouver. We help companies hire better, hire less & retain more. We have teams of specialist recruiters in Financial Services & Insurance, Marketing Communications & Media, Emerging Tech & Telecom, Consumer Goods & Retail, B2B & Industrial, Technology, Accounting & Finance, HR & Operations, Mining & Engineering, Life Sciences, and Construction, Property & Real Estate. IQ PARTNERS has its head office in Toronto and operates internationally via Aravati Global Search Network. Click here to view current job openings and to register with us.