10 Questions & Answers by By Matthew Lester, Toronto Startup Recruiter 
To help you get to know the headhunter on the other end of the phone, each month we at IQ PARTNERS profile one of our recruiters by asking them the same 10 questions.  This month, meet Toronto headhunter Matthew Lester, a Startup Recruiter.
1.     What's the first job you ever had?
The first job I ever had was working for my dad at a golf and country club called Glenway in Newmarket.  It was the family business and I technically worked in housekeeping and maintenance, but was basically a gofer for anything we needed in any areas of the business.  A lot of my general business sense has come from having a chance to touch on every function of that business.
2.     Who are your heroes in business?
My dad.  Seeing him go from someone who took a traditional path to success as a CA, then transitioning to someone who was highly entrepreneurial was incredibly inspiring and motivating.  I got to see that being an entrepreneur is really about being stressed and slogging and grinding and sleepless nights, and just doing whatever you need to do to ensure that the business continues to thrive.  He's definitely a hero to me for how he was able to carry the weight of being responsible for the livelihood of a lot of people while providing for our family and involving me.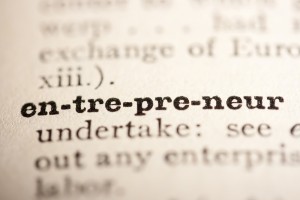 I'm not as drawn to specific personalities in the business community because I think they can take on somewhat of a rock star status – your Richard Bransons or Jeff Bezoses.  I hold in higher regard the serial failing entrepreneurs, the people in the trenches who get no recognition for everything they do to build businesses and drive the economy.
3.     How do you think the recruiting business could be improved?
I think that we're in the business specifically because we believe this business can be done better.  A lot of professionals are falling into the recruiting industry as a layover between other things.  I'd like to see more longevity and tenure in the business, where all recruiters are committed to a long term strategy and are held more accountable.  Some barriers to entry might be helpful.  Overall I'd like to see a higher commitment level to the business as a whole, both from clients and recruitment agencies.
4.     What's your secret in connecting smart people and great companies?
We are problem solvers.  Clients engage us because they have a problem.  The key to connecting smart people and great companies is being able to identify what that problem is.  Our value add is coming to the table with a holistic view of the business and really figuring out where the breakdown or challenge is.
Sometimes it's not just locating somebody to fill a role, sometimes it has to do with reputational risk or disruption in the marketplace, and positioning that to candidates.  Sometimes it has to do with organizational structure or compensation, and sometimes our role is to be consultative and help companies understand where they might be falling short in the market.
5.     If you could only ask clients one question when getting a recruiting brief, what would it be?
What does this person need to do within their first year to be considered wildly successful in the role?
At a basic level you need to understand what they're hoping this person is going to accomplish, but the question also reaffirms that we're going to be targeting the best people in market – we're looking for the best of the best, so what does that mean to you?  It's a good "catch all" question.
6.     What question should every candidate ask when a headhunter calls?
Why are you reaching out to me?
You can be contacted for 2 reasons:
1. Open networking, where headhunters are starting to build relationships.  In that case I'd encourage people get to know the person – How well do they know your business? Where is their specialization?  I encourage candidates to work with people they like and trust and would represent them well.
2. If it's regarding a specific job, I'd just be very blunt and ask "why are you reaching out to me?"
7.     What trait do you most like to see in a job-seeker?
To me wisdom is general aptitude plus life experience and understanding of what they want to do, where they think that they'll fit, and some well thought out or diligent approach to their own career progression or goals.
8.     What's the funniest thing you've ever seen in an interview or on a resume (no names please)?
I had a very impressive candidate out of New York in the capital markets space.  At the bottom of his one page resume he had an "other" section, and it said that on a beach vacation Jim Carrey once made fun of him.  It was a conversation starter, and brought a levity and human element to the situation.  It also made an impression because he was such a high profile, impressive person, which is sometimes associated with a space that wouldn't necessarily have a sense of humour.
9.     What's the one quality companies should look for when hiring a headhunter?
Holistic business sense.
Our business is not very complicated, but it's a fundamentally human process with lots of intangible nuances.  I think when you're looking to engage a headhunter you should look for a business partner.  True business partners need to understand how all the pieces in the organization fit together.  If you work with a headhunter who gets your business, you can use them exclusively because they are not pigeon holed in a specific functional area.  It makes it easier for you because you won't have to explain your organization every time, and they'll be able to do a better job assessing fit and competency.
10.What is your idea of perfect happiness?
A life full of an unquenchable curiosity and desire to explore and experience.
……………………………………………
Interested in learning about the way headhunters think?  Visit the Meet the Headhunter blog category for all of our headhunter interviews.  Also learn more about Toronto Startup Recruiter Matthew Lester, and connect with him on LinkedIn.
IQ PARTNERS is an Executive Search & Recruitment firm with offices in Toronto, Montreal, and Vancouver. We help companies hire better, hire less & retain more. We have teams of specialist recruiters in Financial Services & Insurance, Marketing Communications & Media, Emerging Tech & Telecom, Consumer Goods & Retail, B2B & Industrial, Technology, Accounting & Finance, HR & Operations, Energy, Mining & Engineering, Life Sciences, and Construction, Property & Real Estate. IQ PARTNERS has its head office in Toronto and operates internationally via Aravati Global Search Network. Click here to view current job openings and to register with us.