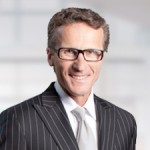 By Randy Quarin, Co-Founder & Emerging Technology Recruiter
Recruiters are a dime a dozen these days, especially if you live in large cities like Toronto or Vancouver. They are not hard to find, and you have likely already been contacted by one.
Sure, you may be tempted to force the issue and work with the first recruiter you come across, but if you want to achieve your career goals and put yourself in a great position to secure interviews for the positions you want with the companies you want to work for, you need to be picky about the headhunter you choose.
"You can't just send off your resume to any headhunter who calls you on the phone. If you give your resume to the wrong person, they can shop it all over town. They can trash your reputation by being unprofessional or rude to HR folks and hiring managers," says Liz Ryan on Forbes.
"Every HR person and every job-seeker needs a top-drawer recruiter in his or her corner. That being said, you have to know how to tell the good recruiters from the bad ones, before you link up your brand with a recruiter's brand!" Ryan adds. The following provides you with a number of signs to watch out for when comparing recruiters.
4 Telltale Signs of a Good Headhunter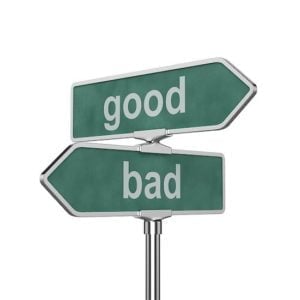 1. They listen to your career objectives: Good headhunters take the time to listen to your career goals, the types of positions you are interested in, and take this information to match you to relevant job openings. If they try to force feed you positions that are misaligned to your goals, it may be a sign they are more interested in making a commission than helping you find a position.
2. They specialize in your industry: Having a recruiter that knows your industry, types of positions, hiring companies, and hiring trends in the region will be able to put you in a better position to secure interviews.
3. They get back to you in a timely manner: Nothing is more frustrating than waiting for a recruiter to get back to you. If you are having trouble getting a headhunter to return your calls or reply to your emails, it may be a sign it's time to move on.
4. They are respectful: It sounds obvious, but there are many recruiters that are pushy and downright rude. They call all hours of the day, request things immediately, and are demanding. A good recruiter will be professional in their dealings with you and the hiring companies.
Recruit the Recruiter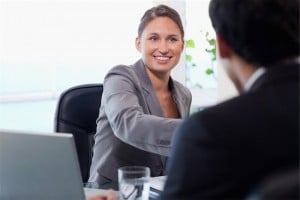 You should be recruiting headhunters the same as they are recruiting job candidates. When you set up a call or meeting, have questions for them, check out their website and LinkedIn profile. Learn as much as you can about them and their capabilities. You need to interview them just as much as they need to interview you. This will help you find a recruiter that is a good fit.
Ask yourself:
Do they have a good network?

Do they work for reputable companies?

Do they deliver results?

Do they have a good reputation?
Take the time to choose a headhunter that deserves to be your representative. Learn more about finding top quality Toronto recruiters by reading:
Top 5 Myths About Headhunters/Recruiters
11 Tips To Get Noticed By Top Recruiters
For more tips about gaining the most from your headhunter, check out our other Dealing With A Headhunter blog posts, where common questions are answered by our Toronto headhunters.
……………………………………………………………
IQ PARTNERS is an Executive Search & Recruitment firm with offices in Toronto and Vancouver. We help companies hire better, hire less & retain more. We have specialist teams of recruiters in Financial Services & Insurance, Marketing Communications & Media, Emerging Tech & Telecom, Consumer Goods & Retail, B2B & Industrial, Technology, Accounting & Finance, HR & Operations and Mining & Engineering. IQ PARTNERS has its head office in Toronto and operates internationally via Aravati Global Search Network. Click here to view current job openings and to register with us.