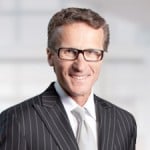 By Randy Quarin, Senior Partner
The current job market is competitive, and there are a lot of "A" players out there.  Job searching can be overwhelming, especially when most things you read talk about how you're doing it all wrong.  As a recruiter, I deal with job seekers every day, and there are lots of things that most people are consistently doing right.  Read on to find out what smart job seekers are doing and how you can make sure you're one of them. 
1. Resumes
Smart job seekers are keeping an up-to-date resume that is clear, accurate, and polished; spending a few minutes every month or so updating it will help you remember current accomplishments and identify hard facts to back up your claims.  If you are constantly keeping your resume current then when a recruiter contacts you for your dream job you won't need to ask for time to brush up your resume.
2. Online Profiles
Most people are also keeping their professional networking profiles, like LinkedIn or Referral Key, updated with current positions and achievements.  Ideally you also want to include memberships to job centric groups and associations, as well as joining the alumni group from your post-secondary education.
3. Research the Target Company
Most candidates will do a thorough online search of the company they're considering working for; its recent projects or news related articles, and how it is regarded in the industry.  They also will look at the company directory and likely connect online with people at the company of interest.  As a recruiter, I love to see this.  It demonstrates intent and shows me that the candidate is serious, interested, and wants to do a thorough background check on a company before we proceed.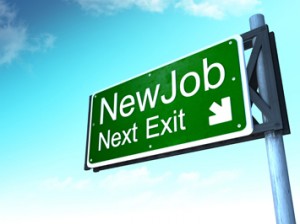 4. Networking
When done with purpose, networking can be the strongest tool in a job seeker's tool box.  Networking is most effective when the job seeker is targeting a specific company or if they are looking to connect with a leader in their industry.  While it might not always lead directly to a job offer, recruiters notice when smart people are connected to each other.
5. Following Up
If a recruiter doesn't call you back, don't assume they have moved on with someone else.  Even if it's a quick email or voice message, a good recruiter will appreciate the effort you've made to follow up on something you're interested in.
6. Accepting Feedback
Asking for help is not a weakness, it's a strength, especially when it comes to interviewing.  Interviewing is a skill that no one masters.  When I ask a candidate how their interviews have gone they're generally humble enough to be honest, which is important so I can provide real feedback.  It's 100% okay to say, "The interviewer said I was nervous" or "I couldn't think of how to answer the question regarding my weaknesses", and when I offer suggestions for next time, job seekers generally take it as a learning opportunity rather than taking offense.
A tip for working with a recruiter: Good recruiters will also give a candidate the opportunity to go through a mock interview and help them understand body language, reading physical cues, and how to tailor answers for specific audiences.
7. Being Realistic
Being realistic with salary expectations.  Candidates have a number of online resources where they can access salary averages for certain positions.  Companies know this as well and work with Recruitment firms to set realistic compensation packages.
8. Getting Face to Face
I find that job seekers understand the importance of a face to face meeting and are willing to meet with me in person.  Recruiters can help you but only if they truly understand what it is you do, what you're really good at, and the type of job you want.  We can't get that much information from a phone call, which is why good recruiters meet all potential candidates.  Yes, it's time consuming but it produces quality results.
If you're a job seeker and you're not doing these 8 things, give them a try and you'll see better results.  If you're a prospective employer, know that candidates are getting savvy at the job searching process and if your interviewer, company profile, or assessment process is lagging, the candidate will notice because they are PREPARED.  They have done their homework, brought their "A" game, and want to wow you with the preparation they've done.
IQ PARTNERS is a Recruitment Agency with offices in Toronto, Montreal, Vancouver, & Halifax. We help companies hire better, hire less & retain more. We have teams of specialist recruiters in Financal Services & Insurance, Marketing Communications & Media, Emerging Tech & Telecom, Consumer Goods & Retail, B2B & Industrial, Technology, Accounting & Finance, HR & Operations, Energy, Mining & Engineering, Life Sciences, and Construction, Property & Real Estate. IQ PARTNERS has its head office in Toronto and operates internationally via Aravati Global Search Network. Click here to view current job openings and to register with us.