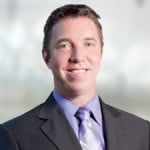 By Gary Hinde, Toronto Technology Recruiter
As most hiring managers and HR professionals know, luring a top candidate away from their current job to one with the same salary and title can require a bit of finesse.  A lateral hire is someone hired "from the side", meaning at the same experience and wage level as their previous job.  Here are my top tips on how to complete a successful lateral hire, starting from the first point of contact, the job posting.

The job posting.
Since you know the type of person you're targeting is working in the same or a similar job at another company, make sure to focus your job posting on answering the "why" – why should I come work for you rather than continue to rack up seniority with my current employer?  Why would I move when I'm making that salary where I am now?  Why you?  Think about what sets your company apart as an employer and why you choose to work there.  Is it the culture? The perks?
Once you identify the "why", make that the focus of the job posting.  My colleague, Mark Rouse, wrote more about this in a PROFITGuide.com post, citing WestJet as an example:
"The company's mission statement is, 'To enrich the lives of everyone in WestJet's world by providing safe, friendly and affordable air travel.' It's a declaration that encapsulates how WestJet treats its employees as well as its customers. Enriching lives is a positive social purpose that exists beyond specific jobs and even business objectives."
The phone screen.
There is a reason you're targeting candidates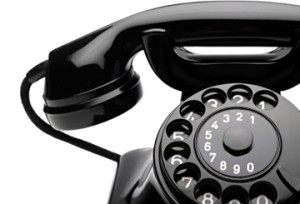 with an established skill set, so when you talk to them about the role, reiterate why you think they're a great candidate for it.  Saying to them, "listen, I feel that your level of expertise and your specific skill set is perfect for this role" can go a long way to keeping them interested in hearing more, especially with passive candidates.
Beyond that, start to get an understanding of their motivators and how your company or this role might address them.
The interview.
Now that you or your headhunter have pre-screened the candidate, you're even more convinced they're perfect for the role.  Now it's time for you to woo them.
In the interview, continue to put yourself in their shoes.  You've gleaned their main motivators from that initial phone screen, and now is the time to really address those motivators.  Do they like their current job because they can work 8-4 and pick their kids up from school?  Let them know how you're going to accommodate that.  Top specialized talent is worth making concessions for.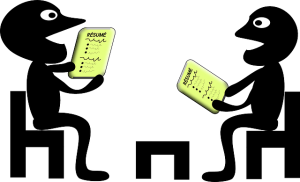 This is also the time to find out what they would be walking away from if they left their current role.  Were they up for a promotion or three months away from a year-end bonus?  What about career progression?  For each of these factors, assure the candidate that you can do better (provided you can back it up).  Create a compelling plan with the candidate as to how you're going to cultivate their talent.  Paint an attractive but realistic, achievable picture as to where the role might lead in the future.  Creating this kind of future vision together creates a kind of investment; you in the candidate's career success and they in the role and company.
Talking salary.
Certainly at a senior level, money shouldn't be a main motivator, but a lack of money will be a de-motivator.  Step up with something that essentially takes the money question off the table; a package that takes into account their specialized skills, something which is fair, and isn't going to turn them off.  If they have been working in a lateral role, it's likely that this number will end up being fairly close to what they are currently making.  This is where all your hard work will pay off because you've exposed and addressed their main motivators and invested in their career goals.
…………………………………………………
For more blogs like these, check out our Hiring Trends and Headhunter Insights blog categories. Also, learn more about Toronto Technology Recruiter Gary Hinde and connect with him on LinkedIn.
IQ PARTNERS is an Executive Search & Recruitment firm with offices in Toronto and Vancouver. We help companies hire better, hire less & retain more. We have teams of specialist recruiters in Financial Services & Insurance, Marketing Communications & Media, Emerging Tech & Telecom, Consumer Goods & Retail, B2B & Industrial, Technology, Accounting & Finance, HR & Operations, Mining & Engineering, Life Sciences, and Construction, Property & Real Estate. IQ PARTNERS has its head office in Toronto and operates internationally via Aravati Global Search Network. Click here to view current job openings and to register with us.