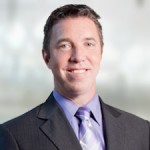 By Gary Hinde, Toronto Technology Recruiter
Having been in the headhunting industry for nearly 20 years, it takes a lot to shock or surprise me during an interview.  I have a tendency to credit myself with "having seen it all".  Every so often, though, I meet someone that throws me a curveball – in good and/or bad ways – and that makes me reflect on just how unique every person that we meet is.
I recently met with an individual after-hours in my office.  This individual was recommended to me by someone in my industry and I was meeting them as a potential employee.  Here is how the events unfolded:
> The candidate showed up later than we had arranged, and they were clearly very nervous and sweaty.  This happens sometimes, and I did my best to calm them down and get right down to our conversation.  Red flag #1.
> The candidate was wearing a suit and tie – a nice touch, and never explicitly expected by me – unfortunately it looked like he had slept in it.  His tie was loosened up significantly, but not in a stylish way… waaay loosened.  Red flag #2.
> After speaking for 10 minutes or so, the initial blast of cigarette smoke that I noticed when we first shook hands blossomed into a very noticeable stale booze stench, and it became fairly clear to me that this individual had not just "come straight from the office", unless his office was a bar.  I don't mean to sound judgmental, but this is just not professional interview protocol.  Red flag #3, and time to cut this meeting short.
All of this said, the thing that stuck out to me was the anger and complete lack of self-awareness with which this individual bad-mouthed his current boss and workplace.  It was so over the top and animated that, at one point, I actually wondered what would happen if I stepped in to give him advice and send him on his way.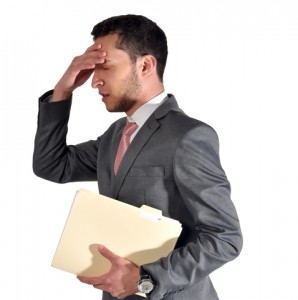 After I sent our unsuccessful candidate away as professionally and empathetically as I could, I thought about the effect that badmouthing your boss and/or current employer has on an interviewer.
Just about everyone has had a negative work situation; I know that I have.  How you handle describing your current negative work situation speaks volumes to potential employers.  Why?  Here are 4 reasons:
If you badmouth your current employer, it sets a negative tone for the interview, and people will associate you with that negative tone, whether your opinion is shared or not.

It is no fun to meet with a negative / angry person.

You don't know how individuals are connected to one another, and when you badmouth, you might be speaking about a relative or a friend.

Badmouthing sets a list of questions off in the interviewers' mind, some of which might include:
Is there another side to this story?

Is this person tough to please?

Does this person lack self-awareness, and can't they see how they are presenting themselves right now?

Will this person be tough to manage? Are they a chronic complainer?

Is this person going to be badmouthing me someday too?

Does this person quit jobs whenever they work with somebody they do not like?
Most interviewers will allow that your account and experience is at least somewhat accurate, and that there is a reason that you are currently looking to change jobs.  However, interviewing for a job is tough enough as is, and there is serious competition for the best opportunities; you do not need to create questions and doubt about you before you even speak about the role that you are interviewing for.
So how do you handle broaching your negative feelings about your current boss and/or employer?  I would always advise people to be upfront and honest, but in this instance, my best advice is to explain that you're looking for new challenges, taking the time to find an ideal fit, really intrigued about this particular opportunity, etc.  Once you get the job, there is more latitude to "swap war stories" (everyone has them), but the risk to create a bad first impression is just too great to do it safely in your first interview.
……………………………….
For more interview tips and suggestions for job seekers, check out our Tips from a Headhunter for Job Seekers blog category.  Learn more about Toronto Technology Recruiter Gary Hinde and connect with him on LinkedIn.
IQ PARTNERS is a Recruitment Agency with offices in Toronto, Montreal, Vancouver, & Halifax. We help companies hire better, hire less & retain more. We have teams of specialist recruiters in Financial Services & Insurance, Marketing Communications & Media, Emerging Tech & Telecom, Consumer Goods & Retail, B2B & Industrial, Technology, Accounting & Finance, HR & Operations, Energy, Mining & Engineering, Life Sciences, and Construction, Property & Real Estate. IQ PARTNERS has its head office in Toronto and operates internationally via Aravati Global Search Network. Click here to view current job openings and to register with us.