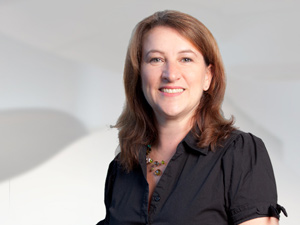 By Judy Sheridan
Being an office manager is tough this time of year. It's often our responsibility to bridge the cultural divide at work and inspire everyone with "holiday" cheer that incorporates traditions from the secular and holy festivities in the month of December…or not.
There's always the risk of being either too partial to one celebration or too politically correct and not celebrating the season at all.  It's impossible to be all holidays to all people, and generic wintertime festivities do not make for sincere holiday spirit. For all intents and purposes, the decorated pine tree on Parliament Hill is a Christmas tree and not the "Holiday tree".
Here are the Top 4 things to remember when celebrating the season at work:
1. Be understanding of schedules and watch stress levels.
It's a stressful time for some, whether it's due to personal demands, pressure to meet up with family and friends, or the plain old stress of the season. Be aware and understand that other commitments may hold a higher priority at this time, and people won't be able to make a 4 pm staff meeting on the 24th of December. Conversely, others find this time of year to be a good time to immerse themselves in work, whether because they don't celebrate the holidays or don't have a lot of family obligations to attend to. Either way, 'tis the season to be accommodating.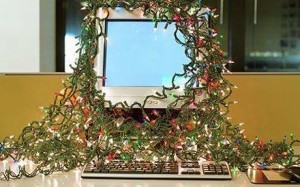 2. Ask your employees how they would like to celebrate the holiday season.
While dinner parties are the season's status quo, they might not be how your employees want to celebrate the holidays. Be democratic; ask your employees how they would like to enjoy the season on the company's tab. After all, why spend money on a lavish fete when a simple lunch will do?
3. If giving gifts, make them relevant.
While the thought is nice to give gifts to your employees, make sure they are appropriate for the demographic of your staff. For example, a bottle of Scotch might not be what a woman in her 20's or 30's would typically want! If you decide to give gifts to employees or clients, make them relevant and meaningful.
4. Celebrate your employees!
Some people prefer to keep their professional and private lives separate and that's okay. But you can always celebrate your employees. As the year comes to a close, a sincere note of appreciation or acknowledgement for a job well done can sometimes be the best present ever (although a cash bonus always helps!).
Above all, remember the main points of the holiday season: peace and joy, love and happiness, goodwill to all…and fruitcake! And regardless of your seasonal observances, have a happy, healthy, fun-filled New Year!
Judy Sheridan is IQ PARTNERS' Office and Operations Manager. IQ PARTNERS is Canada's leading Executive Search & Recruitment firm. We help companies hire better, hire less and retain more. We specialize in Marketing, Communications, Consumer Goods & Services, Retail, Sales, Technology, Finance, HR & Operations and operate at the mid-to-senior management level.