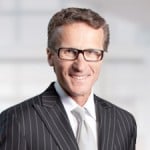 By Randy Quarin, Toronto Communications & Technology Recruiter
Want to stand out in an interview from a sea of other candidates? Come to the interview prepared with a list of good questions. In a face-to-face interview, asking insightful questions is your opportunity to show how you think and demonstrate your value to the company. Plus it helps you decide if it's the job you really want. Here are some good ones to get you started.
Ask About The Company
Research the company, read their web site and check out the company news section. Then ask a question that demonstrates you've done your homework.
What are the biggest challenges your company faces?
What are the company's plans for growth?

Ask About Them
If you're interviewing with your future manager or boss, show interest in them by asking a question about their career. Just be sure to have checked out their LinkedIn profile or any online info in advance so you're familiar with their background.
I noticed that you weren't always in this industry. What prompted you to make the switch and why did you choose this company?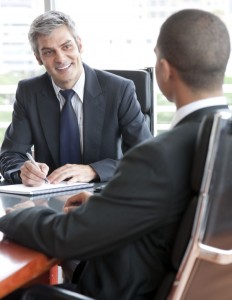 Ask About The Industry
Study the industry and ask a question about a newsworthy item that has made recent headlines.
I noticed that one of your leading competitors recently introduced an innovative new technology. What impact do you foresee that having on your business?

Ask About The Corporate Culture
Get a sense of their corporate culture and ask questions about things that make them different or a desirable place to work.
Your company appears to value maintaining a good work/life balance. What kinds of things does your company offer to support that?
What else do you do to motivate and retain valuable employees?
What do you feel makes this a good company to work for?
Ask About The Role
Ask probing questions about specific aspects of the job that weren't outlined in the job description.
What are the key responsibilities?
What are the biggest challenges that I might face?
What abilities would the ideal candidate possess?

Is there anything specific in my background that you feel could really benefit your company?
For more insight into successful interviewing techniques, check out our Tips from a Headhunter for Job Seekers section.  Learn more about Randy Quarin and connect with him on LinkedIn.
IQ PARTNERS is a Recruitment Agency with offices in Toronto, Montreal & Vancouver, We help companies hire better, hire less & retain more. Our recruiters specialize in Marketing, Communications, Consumer Goods & Services, Retail, Sales, Technology, Finance & Accounting, Financial Services, Life Sciences, HR & Operations, and Construction, Property & Real Estate. IQ PARTNERS has its head office in Toronto and operates internationally via Aravati Global Search Network. Click here to view current job openings and to register with us.