How recruitment agencies get paid is a common question that gets discussed in the industry. Employers and job candidates alike are curious about how compensation for a recruitment agency factors into the equation.
To shed some light on this commonly asked question, our recruiters have provided some general information about how recruiters get paid: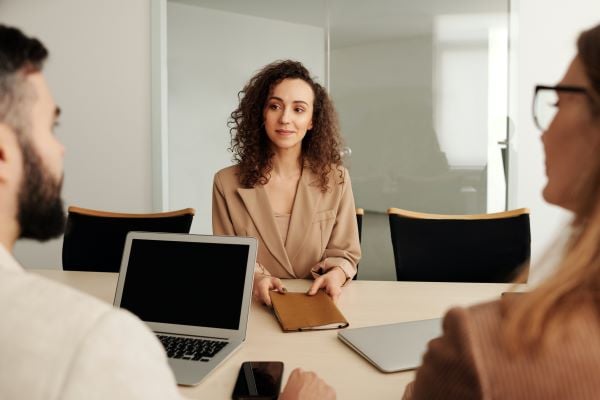 The Typical Fee Structure
Employers (the client) pay a recruitment agency a percentage of the candidate's annual starting compensation. Typically, this is around 25%. But this number can change based on a variety of factors.
For example, let's say an employer hires a recruiter to help them recruit a marketing manager. The position has an annual salary of $80,000. With an agreement of 25% of the candidate's salary to fill the role, the employer would pay the recruiter $20,000 for their services.
Contract Placements
How a recruiter gets paid for contract placements is a little different. For contract workers who are paid hourly, the client pays the recruitment agency a markup based on contract length & scope.
A La Carte Recruitment Services
Not every agency provides this service option. At IQ PARTNERS we offer our services if clients need help executing individual sections of the search process. For example, they may require assistance with candidate references, candidate assessments, or interviews. The client pays the agency an hourly or flat project fee.
Contingency vs. Retainer
Another distinction to make is the difference between a contingency and a retainer. A contingency means the recruiter will be paid once they place a candidate. Retainer means the recruiter is paid upfront for their services on an ongoing basis.
Can Recruitment Agencies Charge Candidates?
If a recruiter requests payment from you, as a candidate, you should consider disengaging and seek out alternative options. Recruiters are paid by employers. Employers should always make sure they are completely clear about recruiter compensation and how it works before entering an agreement.
If you have more specific questions about how recruitment agencies get paid or how we operate at IQ PARTNERS, don't hesitate to reach out to us.
Learn More From Our Toronto Recruitment Agency
9 Hard-to-Swallow Facts About the Current Job Market in Canada
Know Your Worth: How a Recruiter Can Help You Figure Out What Your Salary Should Be in a Hot Market
Is Your Job Going to Disappear? 7 Future-Proof Jobs to Pursue
IQ PARTNERS is an Executive Search & Recruitment firm supporting clients across the country. We help companies hire better, hire less & retain more. We have specialist teams of recruiters in Executive Search / Board & C-Suite, Technology, Media, Digital & Marketing, Accounting & Finance, Financial Services & Insurance, Cannabis, Startup, Data Science, Consumer, eCommerce & Retail, Operations & HR, Manufacturing, Supply Chain & Engineering, Legal & Professional Services, Pharmaceutical & Life Sciences, Non-Profit & Sustainability, and Sales. Click here to view current job openings and to register with us.