No one wants to get laid off, but it happens. Its happened a lot in recent times in the tech industry. But rather than wallow in sorrow, taking a proactive approach can help you quickly rebound from a layoff, especially in this job market.
As the saying goes, "It's not how many times you fall, but how many times you get back up again." With this in mind, our software recruiters have some great advice for you if you've recently been let go from your job: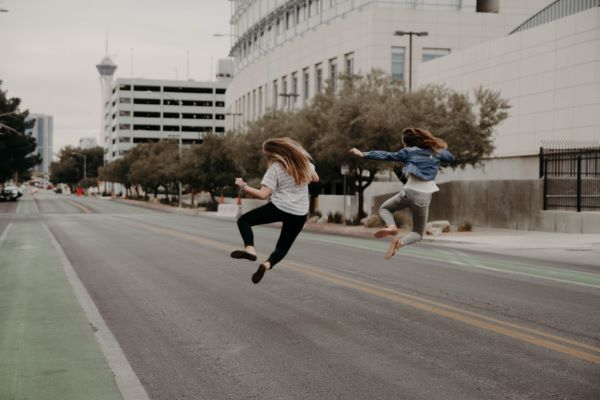 Take time to reflect (But not too much)
Once something of the magnitude of a layoff happens in your life, it's always a good idea to take some time to process the events that have just occurred. Give yourself a little bit of time (but not too much) to assess what happened, where you are, and where you want to go next.
Use this time to reflect on your career goals and aspirations. Consider what you liked and didn't like about your previous job and use that knowledge to help guide your job search.
Update your resume and LinkedIn profile
This one is obvious. Make sure your resume and LinkedIn profile are up-to-date and accurately reflect your skills and experience. Make it known that you are actively looking to make a career move.
Ramp up your networking activities
Reach out to your professional network, former colleagues, and friends to let them know you are looking for a new opportunity. Attend industry events and participate in online forums to expand your network. Do everything you can to explore opportunities and nurture job leads.
Learn new skills while searching for new opportunities
Why not improve yourself not that you have some extra time? Take advantage of any downtime to learn new skills that will make you more marketable to potential employers. Consider taking online courses, attending webinars, or obtaining certifications in your field.
Find other ways to make some cash – consider temporary or contract work
Temporary or contract work can provide a source of income while you search for a permanent job. It can also help you gain new skills and make new contacts.
Consider alternative industries
One thing we learned from all the tech industry layoffs is that many top talents have been snatched up by companies in other industries. Depending on your role and experience, you may be highly desirable by companies in industries you haven't considered in the past. Explore these opportunities.
Take care of yourself – make your mental health a priority
A layoff can be a difficult and stressful experience, but it's important to stay positive and focused on your job search. Don't be afraid to ask for help from friends, family, or professionals if you need it.
Make sure to take care of yourself both physically and mentally during this time. Exercise, eat healthy, and engage in activities that bring you joy and help you stay motivated.
Layoffs happen, even to top talent. A job layoff does not define you or your worth as a professional. By taking proactive steps and staying positive, you can rebound from a layoff and find a new opportunity that is right for you.
Get More From Our Software Recruiters And Headhunters About Layoffs
As Tech Layoffs Continue, Here's Our Best Advice to Navigate the Current Market
Now Trending: Layoffs via Email