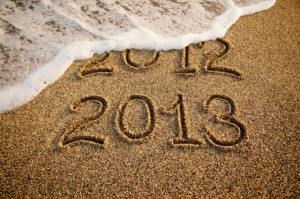 2012 has come and gone but there were some great blogs that we don't want to leave behind. Here are our top 5 blogs from last year.
1. Top 5 Myths About Headhunters/Recruiters 
We've all heard horror stories about Headhunters and perhaps you even have a few of your own to share (I know I have!).  But it's important to note that not all of us are bad.  Not until I became a Headhunter myself did I realize that there are some really great recruiting companies out there.  I'm lucky to be working with some of the best in the biz at a company that prides itself on transparency and integrity.  I can't speak for every company out there, but without further ado, I will attempt to ease your mind and dispel the Top 5 Myths About Headhunters.
2. What To Say (And NOT To Say) When A Headhunter Calls
At IQ PARTNERS, we're no different than anyone else; we were each rookies in business once ourselves. And, like every other person starting out, we had very little knowledge of recruiters and what to say to them when they called. Over time, and with the help of some good mentors, we learned how headhunters can have a profound & positive impact on our career and that building a trusting and helpful relationship with the good ones opened up new, more rewarding avenues.
Now, as recruiters ourselves with hundreds of years of collective experience, we want to help you learn how to best work with headhunters so you can enjoy a rich and rewarding career. We recently we gathered our team of top Toronto recruiters and asked them what you should – and should not say – when headhunters start to call.
3. How To Lose a Job Offer Without Even Trying
You believe you're perfect for the job and, after a terrific interview, the employer seems to agree. So you're in the final stages of the screening process and it seems like you've got the new job in the bag. But hold on, don't get ahead of yourself yet. There are still things that could cause the employer to rethink making you an offer.
4. How To Spot A Bad Recruiter 
Not all headhunters are created equal. While many of them are extremely competent and trustworthy, there are unfortunately always a few rotten apples rolling around. What's even more unfortunate for you as a candidate is when you unknowingly engage one of the bad ones as your recruiter.
5. Big Bad Social Media Profile Slip-Ups That Can Cost You A Job 
Social Media is a powerful tool … for good and for evil. As quickly as it can boost your presence, it can also tear it down. What you post on your social media profile can put you out of the running for a job you want, or even cost you one that you already have.
Look for more advice and tips in blogs written by IQ recruiters this year.
IQ PARTNERS is an Executive Search & Recruitment firm with offices in Toronto, Montreal, and Vancouver. We help companies hire better, hire less & retain more. We have teams of specialist recruiters in Financial Services & Insurance, Marketing Communications & Media, Emerging Tech & Telecom, Consumer Goods & Retail, B2B & Industrial, Technology, Accounting & Finance, HR & Operations, Energy, Mining & Engineering, Life Sciences, and Construction, Property & Real Estate. IQ PARTNERS has its head office in Toronto and operates internationally via Aravati Global Search Network. Click here to view current job openings and to register with us.