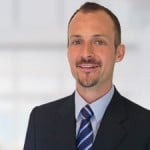 Anyone from any industry can implement these tips to "stand out from the crowd" regardless of how much or how little you know about sales. These simple sales techniques can help you get the job that you are after.
1. Contact the Decision Maker – Just like a successful sales person, successful candidates identify the decision maker prior to contact. Research the name/contact details of the hiring manager (who you will report to) and send your resume directly to them.


2. Follow-up – Top performing sales reps are persistent. Don't expect you phone to ring off the hook just because sent out a few resumes. Call the hiring manager and talk to them about their current needs and how you can add value.
TIP: check out the news/press release section of the company website for conversation topics.
3. Handle Objections – Great sales reps understand that in order to close a deal, they will need to overcome objections. At the end of a telephone interview/in-person interview, ask the hiring manager "What do you think of me?" or "Do you think I am a good fit for this role?"  This will allow you to address any concerns that may not have been discussed otherwise.
4. ABC (Always Be Closing) – Just like a sales superstar, successful candidates always end a telephone/in-person interview by asking "What is the next step?" and "When can I follow-up for your decision?"

It's not unusual for companies to receive hundreds of resumes from a single ad these days. These 4 simple sales techniques can help you "stand out from the crowd" and give you a competitive advantage during the recruitment process. Good Luck!
Rhys Metler is a Toronto based recruiter and has been responsible for hiring, developing, and retaining top talent in Marketing Services; specializing in a variety of industry verticals including Sales/Marketing, Retail, and IT. IQ PARTNERS is Canada's leading Executive Search & Recruitment firm. Helping companies hire better, hire less and retain more. Specializing in Marketing, Communications, Consumer Goods & Services, Retail, Sales, Technology, Finance, HR & Operations and operate at the mid-to-senior management level.