By Bruce Powell, Founder & Executive Recruiter
As a recruiter, I often face the challenges associated with complex searches. Recently on a difficult search I went down a path where it looked like a done deal.  In the end, this specialized search fell apart.  What seemed like a love fest between the client and the candidate at the beginning turned into a disaster in the end. It boiled down to both parties walking from the offer slamming doors.
Here are 5 lessons I learned from my experiences over the years on how to close a deal successfully for all parties. The recruiter, client and candidate are all partners in a successful search. Clients and candidates can avoid these common mistakes with the help of their recruiter.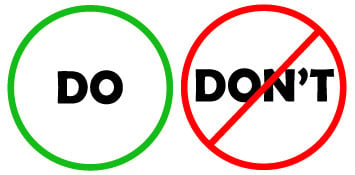 5 Mistakes and Lessons Learned:
Mistake #1 Both sides feel they are giving too much
Lesson: Both client and candidate's expectations need to be managed and made clear. Your recruiter should be aware of how specialized a role is. A client needs to know that the position they are looking to fill might be harder to resolve than expected. A trusted and sharp recruiter will find the right person for the role, but it may take some time and flexibility. Candidates should have realistic goals and expectations going into negotiations. Candidates should be aware of what salary and benefits their position ought to be offered, if you are unsure it's time to check in with your recruiter.
Mistake #2 Both sides refuse to compromise
Lesson: Ask your recruiter to give you realistic information, data and statistics of industry expectations, such as salary range for the role. Both client and candidate need to be comfortable and understand this. Your recruiter will act as a go-between until both sides are able to come to an agreement and the deal is closed.
Mistake #3 Both sides get emotional
Lesson: Sometimes we can't help it, but do your best not to show it. Don't voice emotions, frustrations and complaints to the other party, let your recruiter mediate issues for you. Take a step back and look at the bigger picture.  Take a day to cool down rather than beat the issues when they are hot. Both clients and candidates need to stay positive and remember why they were interested in the other and in this deal in the first place.
Mistake #4 Client makes mistake of thinking people are lined up for the job
Lesson: In a competitive marketplace top talent is always hard to find.  Your recruiter will coach you as a client to have the right value proposition to attract that talent to their organization.
Mistake #5 Recruiter doesn't ask the right questions
Lesson: Dig deeper on both sides. Recruiters need to ask hard questions in order to recognize deal breaking issues. Clients and candidates, it is essential that you voice your deal breakers as soon as possible to avoid important issues not getting the appropriate attention.
Tips to keep in mind
Be open, transparent, and credible. Show your cards (this isn't a poker game).

Don't exaggerate your value in the market place. This goes for both a client and a candidate. If you don't know what this is than ask a recruiter.

Do your research.

Don't jump to conclusions. Sometimes a search takes times.

Be flexible.
IQ PARTNERS is Canada's leading Executive Search & Recruitment firm. We help companies hire better, hire less and retain more. We specialize in Marketing, Communications, Consumer Goods & Services, Retail, Sales, Technology, Finance, HR & Operations and operate at the mid-to-senior management level.