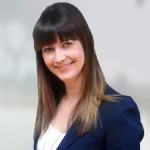 By Catherine Lund, Toronto Marketing Recruiter
Many people don't realize what to expect when hiring a headhunter…well, we will tell you what NOT to expect. Below is a list we have been collecting of BAD habits BAD headhunters make.
Here is what to keep your eyes peeled for:
You receive too many resumes too fast. If you receive resumes a half hour after hiring your recruiter, then the recruiter has not screened the candidates. Be alarmed.

You receive too many resumes. If you find your Inbox flooded with 20 resumes then your recruiter has not taken the time to properly recruit the top talent for your role.

Equally as alarming is if it takes 4 weeks to get resumes from your headhunter.

Lack of understanding. Look out for resumes that don't match the job description you have discussed with your headhunter.

The headhunter hasn't met any of the candidates. If they haven't taken the time to screen your candidates you haven't hired the right headhunter.

Lack of communication or even worse no communication or responses to emails or phone calls.

Your headhunter hasn't met you, or if they haven't come to your office for a meeting or visit.

You are sent out-dated resumes or resumes with spelling errors.

Somehow you are meeting candidates with the wrong salary range, skill sets that don't match and people with the wrong personality who won't fit culturally in your organization.

The candidates you are meeting with are clueless about your organization.

Your headhunter has swamped the market with online postings of the position. If your headhunter is just posting instead of headhunting you need to find a new partner asap!
If you have unfortunately seen any of these behaviours in your recruiter, it might be time to hunt for a new one.
Catherine Lund is a Toronto based recruiter and has been responsible for hiring, developing, and retaining top talent in Marketing Services; specializing in a variety of industry verticals including contract and permanent integrated, digital and social media placement in the agency environment for Account & Project Management, Media, and Creative professionals . IQ PARTNERS is Canada's leading Executive Search & Recruitment firm. We help companies hire better, hire less and retain more. We specialize in Marketing, Communications, Consumer Goods & Services, Retail, Sales, Technology, Finance, HR & Operations and operate at the mid-to-senior management level.