Managing a remote sales team is a different beast, especially if you are used to working with your team in person. COVID-19 has forced most sales teams to work remotely, presenting a number of unique challenges. You've had to set up and connect a web of remote workspaces for your sales team. You've had to ensure everyone has the right technology, tools, and access. You've had to ramp up sales team members who were not used to working in a remote setting. And now, you need to work diligently to keep your remote sales workers accountable. Here are some tips to keep your remote sales workers accountable: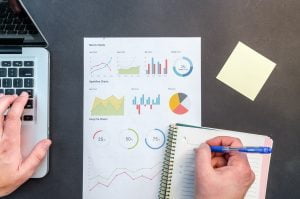 Have a Clear Remote Work Policy
You need to be abundantly clear about what you expect from your remote workers. But you also need to avoid micromanaging them. Having a remote work policy that outlines what you expect in terms of work hours, availability, communications and other important facets of the job can ensure everyone is on the same page. If you have issues with accountability, you can refer to the policy.
Have a Firm but Flexible Meeting Schedule
It's easy to have a quick ad hoc meeting with your sales workers when they are all in one place. It's more challenging when everyone is remote. Meetings are an important way to keep everyone on track, provide updates, and keep everyone connected. Have a firm but flexible meeting and work schedule. Be understanding that there are distractions at home, especially now during the pandemic.
Prioritize Communications With All Remote Workers
Communication is a vital element in keeping your workers accountable. Managers should put in extra effort to communicate regularly with team members. If need be, communicate more often with certain team members. Communicating with your sales workers throughout the day will help them stay engaged and not feel so isolated.
Find a Collaborative Project Management Tool That Works for Your Team
Using the right sales tools not only help your sales workers be more productive, but it can also help keep them accountable. Use project management tools where you can assign tasks, see progress, and work collaboratively with your sales team.
Use the Right Metrics to Track Performance
Metrics and analytics play a significant role in all sales jobs. Metrics play a big role in keeping your sales workers accountable and productive. Use metrics such as calls, sales, prospects, and other important data to your company to assess performance and hold your sales workers accountable. Make clear the repercussions for failing to meet metrics.
More Tips for Managing Your Remote Workforce
6 Tips to Successfully Onboard Employees Remotely
How to Transition Employees to Remote Work Without Losing Productivity
4 Ways to Prepare Before Hiring a Remote Worker
IQ PARTNERS is an Executive Search & Recruitment firm supporting clients across the country. We help companies hire better, hire less & retain more. We have specialist teams of recruiters in Executive Search / Board & C-Suite, Technology, Media, Digital & Marketing, Accounting & Finance, Financial Services & Insurance, Cannabis, Startup, Data Science, Consumer, eCommerce & Retail, Operations & HR, Manufacturing, Supply Chain & Engineering, Legal & Professional Services, Pharmaceutical & Life Sciences, Non-Profit & Sustainability, and Sales. IQ PARTNERS has its head office in Toronto and operates internationally via Aravati Global Search Network. Click here to view current job openings and to register with us.