Over the past week or so, many companies have been transitioning employees from the office to working remotely. Many others will continue to do so in the coming weeks.
In an ideal situation, you will be able to transition employees to remote work without losing productivity. But this is much more challenging in practice, especially considering the circumstances surrounding COVID-19.
As a Toronto recruitment agency, we're familiar with the business requirements of hiring and managing a remote team. Here we provide some tips to help you successfully transition your employees to remote work while minimizing its effect on productivity.
Where Are You Now?
How easily you will be able to transition your employees will vary based on your company type, structure, and many other factors. For some organizations, it's not possible. But for companies that can make the transition, you need to start with a baseline. Where are you now?
Do any of your current team members work remotely?
Which employees can work remotely? Which employees cannot?
What technology can your employees access remotely?
What work is a priority? What work can be put on hold?
What Do You Need?
You may have a gap between how you operate at the office and how you will need to operate online.
What technology do your employees need to work from home?
What tools do you need to provide your employees? Do some need laptops?
What do employees need to access?
What software and cloud solutions will you need to make remote work possible?
What Challenges Will Your Organization Face?
Issues are bound to arise, especially with limited time to plan and a need to get things set up quickly. Here are some of the challenges you could face:
Lack of technology skills for some employees
Access to hardware
Outdated hardware (if employees are using their own computers, phones)
Setting up remote access
Troubleshooting connection issues
Tech compatibility
Security concerns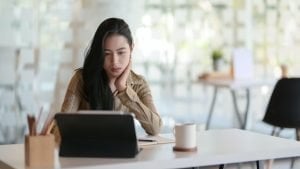 4 Tips to Ease the Transition
There are a number of steps you can take organizationally to help make the transition easier on you and your employees:
Provide assistance: Provide as much support as possible. Have someone dedicated to providing tech support to help employees get set up remotely. Have managers available to assist employees with new processes and protocols during the transition.
Make it gradual: If possible, gradually transition your employees. Do so by teams or departments. Or transition employees in order of job importance.
Have clear instruction and rules: Clearly outline expectations for your employees when working remotely. Be as detailed and thorough as possible. Communicate frequently and stay in touch. Be available to answer questions.
Adjust expectations: Expectations of what can and cannot get done remotely need to be considered. Some tasks will take longer. You will need to change some of the ways you operate to accommodate remote work. Adjust expectations accordingly.
More Insights From Our Recruiting Blog
5 Effective Tips for How to Work From Home During COVID-19
How to Shift Business Operations During COVID-19
4 Ways to Prepare Before Hiring a Remote Worker
5 Tips for Hiring the Right Remote Workers for Your Company
---
IQ PARTNERS is an Executive Search & Recruitment firm supporting clients across the country. We help companies hire better, hire less & retain more. We have specialist teams of recruiters in Executive Search / Board & C-Suite, Technology, Media, Digital & Marketing, Accounting & Finance, Financial Services & Insurance, Cannabis, Startup, Data Science, Consumer, eCommerce & Retail, Operations & HR, Manufacturing, Supply Chain & Engineering, Legal & Professional Services, Pharmaceutical & Life Sciences, Non-Profit & Sustainability, and Sales. IQ PARTNERS has its head office in Toronto and operates internationally via Aravati Global Search Network. Click here to view current job openings and to register with us.