Working remotely requires a special skill set and mentality. Not everyone is cut out to be successful in a remote position. When hiring remote workers, it's vital for companies to not only find a great candidate but a great candidate who will thrive in a remote role. This can be a challenging distinction to make.
Here Toronto recruiters outline some important advice to help you recruit the right type of candidates for remote roles within your organization:
1. Have a Recruiting Process for Remote Workers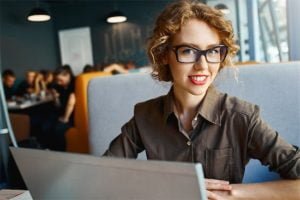 Adjust your hiring process to be more focused on the specific type of remote candidates you want to attract. Since the role is unique, you'll be looking for candidates with different skills and capabilities. Consider:
Where you post job ads
How you interact with candidates during the recruiting process
Technology needs
Hiring process steps and duration
The types of interview questions to ask
2. Start With a Video Interview
A video interview is a great way to see the candidate and learn about their communication skills. Video conferencing will likely be part of the job, and it's important to see if the candidate appears comfortable working remotely and using technology to effectively communicate with the office.
3. Look for Candidates With the Right Traits
Remote workers need to have certain important traits to be successful. They include:
Strong motivation
Self-discipline
Top notch communication skills
Exceptional technology skills
An understanding they will be evaluated based more on metrics
4. Clearly Outline Guidelines for Working Remotely
Make it clear to applicants that the role they are applying for is remote. Clearly outline the expectations for the role, how they will be evaluated, job functions, and what the job entails. Make sure the candidate is on the same page. Also, make it clear when/if they will be expected to come into the office for meetings and other job functions.
5. Culture Fit Still Matters
Even though they may be working away from the office, how a candidate fits within your company culture still matters. Remote workers still interact regularly with your team. Having a candidate with a strong cultural fit will make it easier to communicate with them via email, phone, video, and using other remote technology.
More Tips On Hiring Remote Workers From A Toronto Recruiting Company
Have a remote team? Looking to hire for a remote role? Check out these additional blogs with great tips and insights from Toronto recruiters:
4 Must Implement Strategies to Retain Top Remote Workers
Should You Consider Hiring a Remote Worker? These 6 Awesome Benefits Say So
---
IQ PARTNERS is an Executive Search & Recruitment firm supporting clients across the country. We help companies hire better, hire less & retain more. We have specialist teams of recruiters in Executive Search / Board & C-Suite, Technology, Media, Digital & Marketing, Accounting & Finance, Financial Services & Insurance, Cannabis, Startup, Data Science, Consumer, eCommerce & Retail, Operations & HR, Manufacturing, Supply Chain & Engineering, Legal & Professional Services, Pharmaceutical & Life Sciences, Non-Profit & Sustainability, and Sales. IQ PARTNERS has its head office in Toronto and operates internationally via Aravati Global Search Network. Click here to view current job openings and to register with us.