By Riel LaPointe, Toronto Financial & IT Recruiter
Working remotely is an employment option that is increasing in popularity. Technology has made working remotely a real and effective possibility. It can benefit employees looking for more flexibility and benefits companies who are looking to cast a wider net to find talent.
Working remotely is not for everyone. Some people love it, others flat out can't do it, and some are interested in trying it.
The idea of working remotely sounds great. You get to work from the comfort of your own home, there is no daily commute, and you typically have fewer interruptions during the day.
On the other hand, you'll be working in a more isolated environment, away from the office, and it can get lonely at times. If you enjoy social interaction and like being part of the team, you may want to consider working remotely on a trial basis to start.
Is Working Remotely Right for You?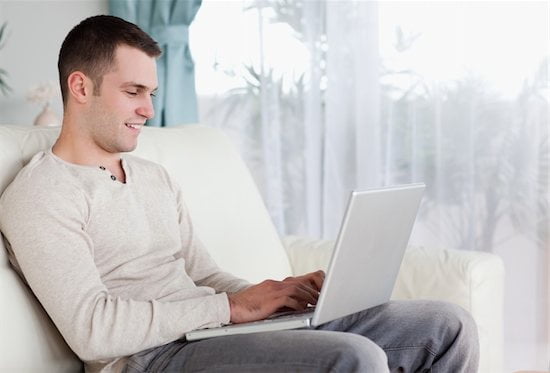 Not everyone is cut out to work remotely on a day to day basis. Here are some signs you can be successful working remotely:
Strong Self Discipline
This is a huge factor. Whether you freelance and work for yourself, or work full time for a company, if you are going to work outside of the office, you need to be disciplined. You need the ability to work with little direction, be a self-starter, and have an internal source of motivation to keep you on track.
You Are Introverted
Are you okay with working all day without interacting face to face with other people? Sure, you will communicate with colleagues online and over the phone, but being around people is different. Introverts have less of a desire to have social engagement with others, making them ideal candidates to work from home.
You Have Tech Skills
If you work from home, you will likely be connecting to your office online. Therefore, you'll need to have some technical skills to deal with connection issues that arise.
Try Working Remotely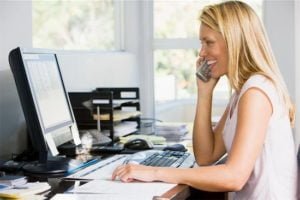 The only way to know for sure is to try it out. Some people may think they are well suited for working remotely and discover they don't like it. Try working from home one or two days per week on a trial basis before you agree to work remotely on a daily basis.
Learn More About Working Remotely and Freelancing
6 Effective Ways to Sell Yourself as a Remote Worker
Should You Consider Hiring a Remote Worker? These 6 Awesome Benefits Say So
What Are the Advantages & Disadvantages of Hiring a Digital Nomad?
IQ PARTNERS is an Executive Search & Recruitment firm supporting clients across the country. We help companies hire better, hire less & retain more. We have specialist teams of recruiters in Technology (IT), Accounting and Finance, Consumer Goods, eCommerce and Retail, Financial Services and Insurance, Startup, Cannabis,  Big Data, B2B and Industrial, Operations and HR, Professional Services and Legal, Media, Digital and Marketing, Pharmaceutical and Life Sciences, Emerging Technology and Telecom, and  Sales. IQ PARTNERS has its head office in Toronto and operates internationally via Aravati Global Search Network. Click here to view current job openings and to register with us.