By Danielle Bosley, Toronto Financial Recruiter
Whether you are a new graduate or have made the transition from a different industry, being a new professional is challenging. The financial industry can be high pressure and stressful. You are balancing the demands of a new job, pressure from clients, and trying to make a smooth transition while building your name in the industry.
But like many professionals before you, eventually, you will find your footing and start making strides forward. Here is some finance career advice to help new professionals succeed in the first years:
Focus on Opportunity, Not the Paycheck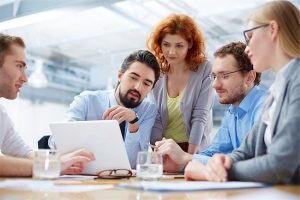 Yes, compensation is important. Most new professionals have student loans to pay off. But focusing too much on the paycheck rather than the opportunity or company culture can be a mistake. Look for opportunities where you can grow your career, gain experience, and have success. The money will come when the rest falls into place.
Find a Mentor
A dependable mentor is more important than most realize. A mentor gives you someone you can bounce ideas off and go to for advice when you run into issues. Mentors can provide you with sound advice based on their past experiences. They make even have professional connections you can leverage.
Continue to Grow Professionally
Never stop adding to your credentials. Even if you have an MBA, there are always new skills you can learn. Invest in yourself by taking new courses, attending seminars and conferences, and staying on top of new developments in the finance industry. Doing so allows you to stay ahead of the curve, and it will give you an edge over other finance professionals.
Expect an Uphill Battle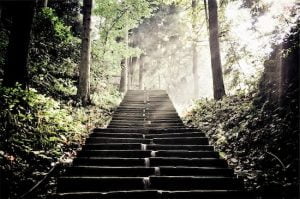 The early years in any career path are particularly challenging. Things will not always go according to plan. You may not get the promotion you wanted or you may not be moving up the corporate ladder as quickly as you had hoped. Most people experience this. Stay consistent and plug away. If you have the right focus and drive, good things will come your way.
More Financial Career Tips
Want to learn more about being successful in your financial career? Check out these insightful blog posts from our finance and accounting headhunters:
The Impact of Fintech on the Finance Industry
5 Reasons Why Accounting Careers Are NOT Boring
Common But Misleading Accounting Career Myths
IQ PARTNERS is an Executive Search & Recruitment firm supporting clients across the country. We help companies hire better, hire less & retain more. We have specialist teams of recruiters in Technology (IT), Accounting and Finance, Consumer Goods, eCommerce and Retail, Financial Services and Insurance, Startup, B2B and Industrial, Operations and HR, Professional Services and Legal, Media, Digital and Marketing, Pharmaceutical and Life Sciences, Emerging Technology and Telecom, and  Sales. IQ PARTNERS has its head office in Toronto and operates internationally via Aravati Global Search Network. Click here to view current job openings and to register with us.