Being a remote worker has never been a more realistic possibility, especially within the marketing industry. Recent studies suggest that about 37% of workers have telecommuted, up 30% from the previous decade.
There is a big difference between working from home occasionally and being a permanent remote worker. But this isn't stopping marketing companies from hiring remote workers. The marketing industry is ideal for remote workers. Most of the work can be completed online, and the location is a non-factor for those in digital marketing.
It's not a big surprise to see more marketing candidates looking for remote opportunities. The big question is – how do you sell yourself as a remote worker?
What if a company is considering the idea? How do you prove to them you can be just as valuable to the organization even though you aren't in the office every day?
1. Prove yourself: Whether you are in the office currently and want to work remotely, or you are working as a freelancer and want to take a full-time remote position, you need to prove yourself to the organization. Use your current situation to prove to the company how valuable you are.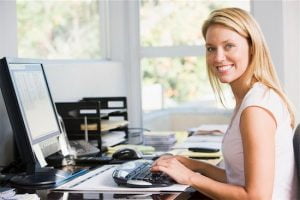 2. Communicate: Being a great communicator and team player is a must. You need to be able to maintain your presence, be actively engaged, and be a team player, even if you are outside of the office.
3. Come to the office when needed: Be willing to come to the office when needed. Whether it's once a week or once a month, your willingness to come to the office will show you are committed.
4. Experience: Having experience working remotely for other organizations and being successful will put a company's mind at ease. If you have the experience, make sure to communicate how you make it work.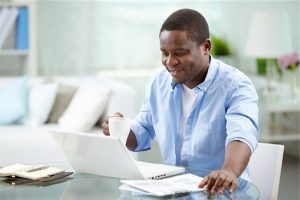 5. Responsiveness: You have to be as responsive as possible. This means you need the right communication tools to do your job effectively. You need to be responsive to phone calls, emails, texts, and through collaborative software.
6. Tech savvy: Show the organization you have the tools to be successful. Explain your office set up, the hardware and software you use to stay connected to the organization.
Read More About Being a Remote Worker
Should You Consider Hiring a Remote Worker? These 6 Awesome Benefits Say So
4 Ways the Freelance Gig Economy Is Redefining Candidate Career Expectations
5 Savvy Tips for Recruiting Top Talent as a Start-Up
IQ PARTNERS is an Executive Search & Recruitment firm supporting clients across the country. We help companies hire better, hire less & retain more. We have specialist teams of recruiters in Technology (IT), Accounting and Finance, Consumer Goods, eCommerce and Retail, Financial Services and Insurance, Startup, B2B and Industrial, Operations and HR, Professional Services and Legal, Media, Digital and Marketing, Pharmaceutical and Life Sciences, Emerging Technology and Telecom, and  Sales. IQ PARTNERS has its head office in Toronto and operates internationally via Aravati Global Search Network. Click here to view current job openings and to register with us.