Finding top talent is difficult. It's even more difficult to attract and recruit talent as a startup. You have limited resources. You are competing with other startups.  You are also competing with large companies with significant resources.
Additionally, you are faced with the reality that hiring the wrong person could have a huge negative impact on your company. The wrong employee could set you back. You need to proceed carefully and make sound decisions when hiring talent.
Here are 5 tips to help you hire the best talent as a startup:
1. Mine Your Network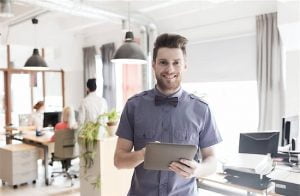 One of the first places a startup should look for potential candidates is their professional network. During the early stages, look to your fans and brand advocates. These are the people who will take ownership and will work hard to help the company succeed. They will also help you shape your company culture and advocate for other talents to work for your startup.
2. Have Someone Dedicated to Recruiting
It's easy to be spread thin during your early days of operation. Many startups have multiple employees wearing a number of hats. However, you need someone who is dedicated to recruiting if you are serious about finding top talent. If you don't have someone, then consider hiring a recruiting company to assist you with hiring. This will take the pressure off you and allow you to focus on business while the recruiters focus on hiring.
3. Be Honest with Candidates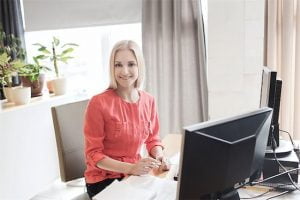 It's important to be upfront with candidates about their role and compensation. Startups are often less structured and a work in progress. Be honest about the work environment now, but also be clear about the direction the company is going and the potential advantages of becoming a cornerstone employee.
4. Be Open to Different Types of Employment
You have options. It's important for start-ups to have flexibility. One of the ways to do this is to hire freelancers, contractors or even remote workers. It frees you from the costs of hiring full time employees and allows you more flexibility to grow your workforce as your company evolves.
5. Create a Great Culture from Day One
Building an inclusive and engaging company culture from day one is important. People want to work for companies where they have opportunities to grow and can have an impact. When you offer a great culture, candidates are more willing to sacrifice in other areas.
More Advice for Recruiting for Start-Ups
More Funding Expected for Startup Hiring as Cryptocurrency ICOs Funding Increases
Do You Suck at Hiring? 5 Things that Hurt Your Ability to Recruit Great Candidates
Thinking of Joining a Start-up? How Do You Know Which Ones Have Legs?
Most People Want to Work for Small Companies, Says LinkedIn
IQ PARTNERS is an Executive Search & Recruitment firm supporting clients across the country. We help companies hire better, hire less & retain more. We have specialist teams of recruiters in Technology (IT), Accounting and Finance, Consumer Goods, eCommerce and Retail, Financial Services and Insurance, Startup, B2B and Industrial, Operations and HR, Professional Services and Legal, Media, Digital and Marketing, Pharmaceutical and Life Sciences, Emerging Technology and Telecom, and  Sales. IQ PARTNERS has its head office in Toronto and operates internationally via Aravati Global Search Network. Click here to view current job openings and to register with us.