Have you considered changing up how and where you look for career opportunities? Have you considered working for a start-up? Many people have.
One question most people are concerned with is, "How do you know which ones have legs?"
Naturally, you don't want to join a start-up that is doomed to fail and isn't going anywhere. In a perfect world, you want to join a company like Facebook, Google, or other start-ups in their infancy. The truth is that gauging the success of a start-up is tricky, but there is one way to know if it will be a flash in the pan or the next big thing.
The key is to perform your due diligence. Don't just take a company at face value. Do your research or you could end up looking for another job quicker than you anticipated.
A perfect example of why you should be extra cautious when considering joining a start-up is Juicero Inc.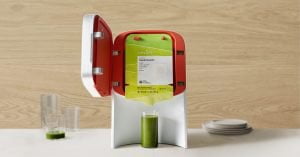 Juicero was a start-up that sold a $700 Wi-Fi connected juice press. The company was well funded, it garnered a lot of media attention, and the company founder was a health fanatic.  Sounds like a good company to work for, right?
"Juicero's demise was not unexpected. Its collapse was the consequence of unsustainable costs, unflattering headlines, and a bungled product launch. After attracting about $134 million in funding from such illustrious investors as Google Ventures and Kleiner Perkins Caufield & Byers, Juicero was losing about $4 million a month. Four years after its founding, the startup was unable to find new backers willing to fund its ambition of making fresh juice accessible to all," says  Olivia Zaleski, Ellen Huet, and Brad Stone in Bloomberg.
What You Can Learn About Careers with Start-ups from Juicero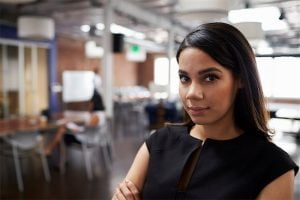 Being recruited by a start-up is an attractive opportunity. Greater autonomy, more responsibility, and the ability to get in with a company before it takes off. Before you accept a job offer from a start-up, do the following:
1. Look into the company
While it can be easy to get caught up in the hype of a start-up, it's important to look into the company and the company founder. In the case of Juicero, if you looked into the company founder's background, you would have discovered that Doug Evans had a checkered past as an entrepreneur. You would also find out the company had slashed prices on the juicers only a few months after being on the market.
2. Do you believe in what they are selling?
Believing in what the company is selling is even more important when considering working for a start-up. If you don't believe in it, why would other people? Is the product something you could see yourself using? What about other people? Is the product a fad or trend? Or does it have long term viability?
In the case of Juicero, is a company based around a $700 juicer going to be around for the long term?
3. Look at the financials
Read up on the company's financial performance. If they are publically funded, take a look at the company's stocks. Look at who is investing in the company, how much funding has been generated, and if funding is still coming in or started to wither away.
In the case of Juicero, even though they raised about $134 million in funding, they were losing $4 million per month; and after 4 years of operations, they were unable to find new investors.
Working for any start-up can be a risk. But so is working for any organization. Therefore, it's important to look deeper into potential employers before you make the jump.
Get more tips and advice by checking out these blog posts from our team of recruiters:
More Funding Expected for Startup Hiring as Cryptocurrency ICOs Funding Increases
Most People Want to Work for Small Companies, Says LinkedIn
Canada's Fast-Track VISA Program Benefits Global Recruitment
IQ PARTNERS is an Executive Search & Recruitment firm supporting clients across the country. We help companies hire better, hire less & retain more. We have specialist teams of recruiters in Technology (IT), Accounting and Finance, Consumer Goods, eCommerce and Retail, Financial Services and Insurance, B2B and Industrial, Operations and HR, Professional Services and Legal, Media, Digital and Marketing, Pharmaceutical and Life Sciences, Emerging Technology and Telecom, and  Sales. IQ PARTNERS has its head office in Toronto and operates internationally via Aravati Global Search Network. Click here to view current job openings and to register with us.