One of the biggest challenges for entrepreneurs and startups is raising enough capital to sustain operations in the early years. Pitching potential investors, networking, meeting with financial organizations, and waiting for funding to come in can be time-consuming and stressful. It also can prevent you from hiring the talent you need to take your business to the next level.
However, many new startups are starting to look for funding in a new and rapidly evolving industry – the ICO industry. And as a result, you can expect to see more funding for startup hiring as cryptocurrency ICOs offer a funding alternative.
What Are Cryptocurrency ICOs?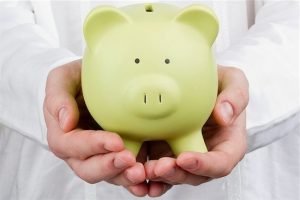 ICOs, or initial coin offerings, is a type of crowdfunding that is offered online by blockchain technology. Many compare it to Kickstarter, but different. Eva Xiao from TechInAsia explains:
"ICOs pool funds from numerous backers who are interested in a project. Funds are paid and collected on the blockchain, a distributed database powered and verified by a peer-to-peer network of computers. Support for an ICO typically comes in the form of Bitcoin or Ether, the cryptocurrency behind the Ethereum blockchain."
"However, instead of promising a thank-you mug or some kind of product in exchange for the cryptocurrency, ICOs give supporters digital tokens that are specially minted for the project at hand… Depending on the success or popularity of the project, these tokens can then be resold for a higher value on secondary markets," she adds.
They are somewhat similar to stocks. You invest in a coin worth 100 cryptocurrencies and hope the value increases and you can sell it at a higher value.
How Does ICO Funding Help Startups?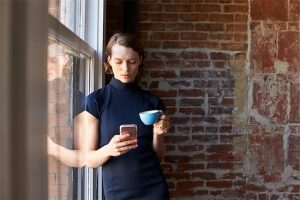 "The Ethereum market along with the ICO industry is growing at an exponential rate. Both large-scale and small companies are actively investing in the efficiency of Ethereum network in automating operations with the utilization of smart contracts," says Joseph Young on The Cointelegraph.
"Aragon, which in essence is similar to EOS, the company that completed the largest ICO to date at $185 million, is attempting to provide an infrastructure in which businesses can utilize Ethereum and smart contracts to lower expenses and costs of operations," he adds.
How Does ICO Funding Impact Recruiting?
One of the main reasons startups don't expand and hire is due to lack of funding to do so. With easier access to funding through ICOs, startups will have more resources to invest in talent. They will be able to hire the talent they need to meet their business goals and grow. This is great news for startups and for job seekers.
IQ PARTNERS is an Executive Search & Recruitment firm supporting clients across the country. We help companies hire better, hire less & retain more. We have specialist teams of recruiters in Technology (IT), Accounting and Finance, Consumer Goods, eCommerce and Retail, Financial Services and Insurance, B2B and Industrial, Operations and HR, Professional Services and Legal, Media, Digital and Marketing, Pharmaceutical and Life Sciences, Emerging Technology and Telecom, and  Sales. IQ PARTNERS has its head office in Toronto and operates internationally via Aravati Global Search Network. Click here to view current job openings and to register with us.