By Adrian Robinson, Toronto Marketing Recruiter
While from the outside it may appear as though marketers have a plethora of career options, and many do, many marketing professionals unknowingly limit their career options because of where they focus their job search. Attempting to specialize too quickly can limit your career opportunities in the future.
Focus on the Role, Not the Industry
We all know that having an area of specialization is important. Many marketers take this to mean they specialize in marketing in a particular industry. For example, they specialize in social media management for companies in retail.
However, this approach limits their ability to make career moves in the future. Kimberly A. Whitler from Forbes explains why you should focus on a specific role rather than an industry:
"Instead of focusing on the industry, marketers should focus on the type of role that they want in marketing and then pursue all companies that provide that experience. For example, not all brand management jobs in CPG are the same. To assume that they are would be a mistake. In some companies, you have total ownership over the business but in other companies, you don't.  You may have a narrower focus. Jobs vary within and across industries and so it is critical to understand exactly what the job entails."
While there is no doubt that some marketers have success specializing in a specific industry, focusing on a specific role opens the door to opportunities with companies across many industries.
3 Tips to Maximize Your Career Opportunities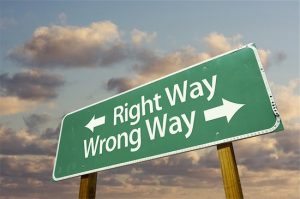 Here are some ways to maximize your career opportunities:
Cast a wider net: Don't limit your job search to a specific industry. Be open to roles with different size companies across multiple industries. Much of your experience and skills are transferable across many industries.
Know the role you want: Which type of role do you want? Do you want to work as a product manager? Do you want to work in branding? Do you want to work in social media? Understanding the type of role you want allows you to identify the types of companies, regardless of industry, that offer the type of opportunity you want.
Try new things: You don't know if you like something until you try it. Be open to adding new skills and taking on new and unique assignments that may be outside of your comfort zone. The more things you try, and master, the more opportunities you will have in the future.
More Marketing Career Advice
5 Ways to Grow Your Marketing Career by Building Strong Relationships
5 Legitimate Reasons to Quit Your Marketing Job
How Marketers Can Show Their Creative Side in Job Interviews
How Is Your Marketing Career Progressing?
IQ PARTNERS is an Executive Search & Recruitment firm supporting clients across the country. We help companies hire better, hire less & retain more. We have specialist teams of recruiters in Technology (IT), Accounting and Finance, Consumer Goods, eCommerce and Retail, Financial Services and Insurance, B2B and Industrial, Operations and HR, Professional Services and Legal, Media, Digital and Marketing, Pharmaceutical and Life Sciences, Emerging Technology and Telecom, and  Sales. IQ PARTNERS has its head office in Toronto and operates internationally via Aravati Global Search Network. Click here to view current job openings and to register with us.