Many marketers are creative. However, saying you are creative is very different than actually showing that you are creative – especially during a 30-minute job interview. You have limited time to communicate and explain your creative side to interviewers. But it can be done. You just need to be creative about how you show your creative side!
Why Is Showing Your Creative Side Important?
Companies are looking for marketers and other talents that bring something unique and creative to the table.
"Creatives are highly sought-after and it is common to come across job postings that highlight the need for a creative approach. That's a pretty vague term. Creativity, however, is not vague and there are certain traits that are common among all creative people," says Augustus Franklin on Undercover Recruiter.
How to Show Your Creative Side in Job Interviews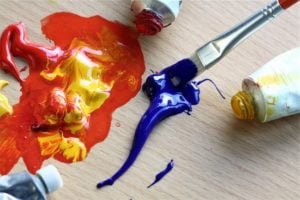 Here are four effective ways to get across your creative side during a job interview:
1. Bring your portfolio! This is a simple way to communicate your creative side – show the interviewer proof in the form of some of the previous campaigns you've worked on.
2. Show your passion for your work: Passionate people tend to be creative. Communicate the areas of your work that you are passionate about and how it inspires you to be creative and look for new ways to do things.
 3. Communicate it through your attire: We're not saying to show up to your interview in a floral suit, but a bold colour choice or a unique design shows you think outside the box and don't follow everyone else's lead.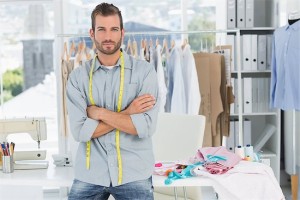 4. Be prepared for behaviour style questions: Interviewers commonly ask these types of questions to identify creative thinking skills. Even though you are creative, knowing how to answer these questions well will help you effectively communicate your creativity. Be prepared to answer questions about "thinking outside the box," "issues you solved using an innovative approach," and how you "encourage others to think creatively."
The key is not to go overboard. Avoid comparing the work of others to show how creative you are. Let your work and personality show your creative side.
More Career Tips for Marketers
How Is Your Marketing Career Progressing?
5 Ways to Remain a Top Talent in an Ever Changing Marketing Industry
Think Twice Before Job Hopping – It Could Hurt Your Marketing Career
How Marketers Can Protect Their Personal Brand During Career Changes
IQ PARTNERS is an Executive Search & Recruitment firm supporting clients across the country. We help companies hire better, hire less & retain more. We have specialist teams of recruiters in Financial Services & Insurance, Marketing Communications & Media, Emerging Tech & Telecom, Consumer Goods & Retail, B2B & Industrial, Technology, Accounting & Finance, HR & Operations and Mining & Engineering. IQ PARTNERS has its head office in Toronto and operates internationally via Aravati Global Search Network. Click here to view current job openings and to register with us.