We all want to get promoted. Finance and accounting professionals, such as yourself, are competitive, driven, and want to take the next step in their careers. You work hard, meet performance standards, and believe you are a good employee.
So, why haven't you been promoted yet?
There are many factors, some out of your control, which can have an impact on your ability to take the next step in your career. "Even when it feels like you're doing all the right things, it may not be bad luck or resentment from senior management that's holding you back. There are many factors besides performance at play when it comes to getting promoted, and if you don't already know what they are, you may be left feeling confused and frustrated," says Emily Moore on Glassdoor.
Reasons You Have Not Yet Been Promoted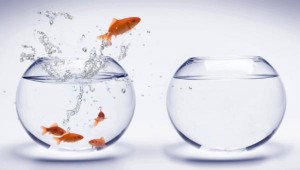 Here are some of the most common reasons why you haven't been promoted:
You are not advocating for yourself: If you are not going to advocate for yourself, who is? Speak up for yourself and take credit for the hard work you do.
Your manager doesn't know you want to make a career move: Make it known to your boss that you are ready and willing to make a move up the corporate ladder. Communicate with them you are interested if a new position opens up. If you don't tell them, they may not consider you for the position, even if you are the best candidate.
You don't take risks: Are you willing to go above and beyond? Are you willing to try new things? If you are, you need to prove this to your managers. If you stick with the status quo and only do what is expected of you, you may do a good job, but you also won't stick out as a candidate to be promoted when the time comes.
You are not taking initiative: Taking initiative and showing that you have leadership skills are more important than you think. Getting promoted means taking on new responsibilities, and if you fail to show leadership capabilities, you may be overlooked.
You rely on seniority: Seniority is important to some degree, but it doesn't guarantee you will be next in line for a promotion. The people who get promoted are the ones who are willing to prove their worth, do what it takes, and make it known they want to grow their career.
More Finance Career Advice
5 Tips to Advance Your Finance Career at a Young Age
Overcoming Self-Doubt to Become a Successful Finance Professional
4 Finance Career Trends That Will Shape Your Career
IQ PARTNERS is an Executive Search & Recruitment firm supporting clients across the country. We help companies hire better, hire less & retain more. We have specialist teams of recruiters in Financial Services & Insurance, Marketing Communications & Media, Emerging Tech & Telecom, Consumer Goods & Retail, B2B & Industrial, Technology, Accounting & Finance, and HR & Operations. IQ PARTNERS has its head office in Toronto and operates internationally via Aravati Global Search Network. Click here to view current job openings and to register with us.