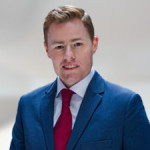 By Ross Campbell, Toronto Financial Services & Insurance Recruiter
Google is getting into the job search business. The company recently announced it will be adding new job search capabilities to its search engine features, providing another platform for job seekers and hiring companies to connect.
"46 percent of U.S. employers say they face talent shortages and have issues filling open job positions," Google CEO Sundar Pichai announced at the Google I/O Keynote. "While jobseekers may be looking for openings right next door — there's a big disconnect here."
"We want to better connect employers and job seekers through a new initiative, Google for Jobs," he adds.
How It Works
Sarah Perez on TechCrunch explains how the search engine will incorporate the new feature:
"Google will begin to recognize when U.S. users are typing job search queries into Google Search, and will then highlight jobs that match the query. However, Google is not necessarily taking on traditional job search service providers with this launch – instead, it's partnering with them."
Google will initially partner with current job search platforms such as LinkedIn, Facebook, Glassdoor, and other services to help match job seekers with hiring companies.
To access the feature, all you will need to do is enter your job search query in Google and check out the results.
Google for Jobs Features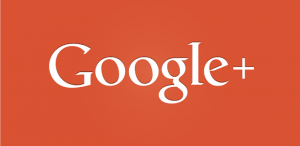 The search engine will provide a series of job search tools to help you find available positions in your industry and geographic location. You will be able to filter your job search parameters by:
Location

Job title

Job category

The date the job was posted

The job type – full time, part-time, contract
The job search function is also expected to show additional information such as commute times, and it will also leverage Google's machine learning technology, providing better search results for job seekers.
"For instance, a search for 'retail' could mean 'retail associate' or 'store clerk' or 'store manager,' depending on how the employer wrote the job description. Google will be able to put all these together, so users who search for 'retail' will see all matching job types," says Perez.
Google will launch the feature in the United States this spring and will expand it to more countries in the near future.
More Job Search Tips and Advice
Learn more about new ways to search for jobs by reading these blog posts:
Is Facebook the Next Big Platform for Recruiting?
A New Way to Find Jobs: Using Jobs on Facebook
Mobile Recruiting – The New Best Way to Connect with Candidates
IQ PARTNERS is an Executive Search & Recruitment firm supporting clients across the country. We help companies hire better, hire less & retain more. We have specialist teams of recruiters in Financial Services & Insurance, Marketing Communications & Media, Emerging Tech & Telecom, Consumer Goods & Retail, B2B & Industrial, Technology, Accounting & Finance, and HR & Operations. IQ PARTNERS has its head office in Toronto and operates internationally via Aravati Global Search Network. Click here to view current job openings and to register with us.