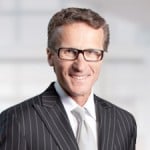 By Randy Quarin, Co-Founder & Emerging Technology Recruiter
If you haven't noticed already, people are addicted to their smartphones. And, if you haven't noticed, it's probably because you are addicted to yours. Heck, there is a very good chance you are reading this blog post on a mobile device. If you are like most people, you also use your mobile phone for banking, email, social media, and for work.
So, what are we getting at? With so many people using mobile devices to view content online, it only makes sense to have a mobile strategy to recruit. Mobile recruiting continues to be a more popular strategy with recruiting firms and hiring companies, and people are increasingly using their mobile devices to search for jobs.
"The use of mobile technology has been a game-changer in talent acquisition and has permanently altered the way employers and job seekers interact. Tablets and smartphones are quickly becoming the preferred tools of choice to research companies and apply for positions, and the days of printed resumes and cover letters are fading fast. In fact, a study by Aberdeen Group found that 70 percent of respondents had already used mobile to search for jobs, and 51 percent had already applied for jobs using mobile. In light of these numbers, it is imperative for businesses to have mobile recruiting strategies in place if they wish to attract the best talent and remain competitive in their industry," says Glen Braunsdoft from icims.com.
How to Attract Candidates Using Mobile Recruiting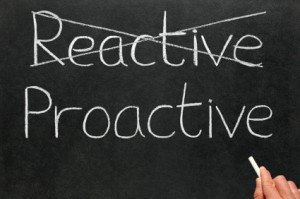 Focusing on mobile recruiting opens the door to finding new candidates on a new platform, and it can be a huge advantage for your company if your competitors are not using mobile to search for talent. Here are some tips to recruit effectively using mobile:
Make sure your career website is optimized for mobile search: Most candidates will skip the job application process if your site is not optimized for mobile.
Optimize job ads for mobile: Use short, descriptive ads that view well on mobile screens.
Use texting to reach out to passive candidates: Checking the phone is the first thing people do in the morning and the last thing they do before they go to bed. Sending a message as a text will increase the chances of it getting read by the candidate.
Invest in mobile recruiting apps: This will help you organize and streamline your mobile recruiting strategy.
More Expert Recruiting Tips from Our Headhunters
4 Ways to Increase Diversity Through Improved Recruitment
3 Key Hiring Insights from LinkedIn's Head of Recruiting
Hiring Advice: 5 Tips for Recruiting in 2017
IQ PARTNERS is an Executive Search & Recruitment firm supporting clients across the country. We help companies hire better, hire less & retain more. We have specialist teams of recruiters in Financial Services & Insurance, Marketing Communications & Media, Emerging Tech & Telecom, Consumer Goods & Retail, B2B & Industrial, Technology, Accounting & Finance, HR & Operations and Mining & Engineering. IQ PARTNERS has its head office in Toronto and operates internationally via Aravati Global Search Network. Click here to view current job openings and to register with us.