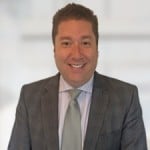 By Riel LaPointe, Toronto Financial & IT Recruiter
Good recruiters know there is always room for improvement. With new technology and tools constantly changing the methods to recruit and hire candidates, it's important to always be on the lookout for new strategies, techniques and ways of doing things.
Recently, LinkedIn's head of recruiting, Brendan Browne, shares a few of his insights about the current state of recruiting – including where most recruiters are falling short.
3 Key Recruiting Insights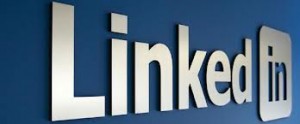 1. Recruiters and hiring managers set unrealistic expectations
Browne believes that too many hiring managers and recruiters are still fixated on the unicorn candidate – the perfect fit who meets all of your company's requirements. The problem is that this candidate rarely exists, and trying to find a unicorn candidate is not feasible in most cases.
"He told us a story from his early days at LinkedIn when he was working with a senior manager and their team, scrambling to find a high-level data center expert as soon as possible. The team was so focused on finding an ideal candidate that they were meeting daily to discuss what they needed," says Richard Feloni on Yahoo Finance.
"Browne searched through a wide talent pool to find people who met all the criteria and gave his report to the team: There were only seven candidates in the world who fit the bill. If they were to pursue each of them and follow through with necessary planning and negotiations, the entire process was going to take a couple years," he adds.
2. Recruiters are still making impersonal cold calls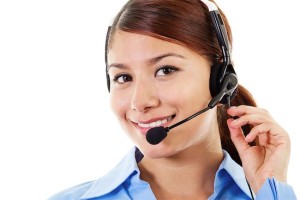 Finding a personal connection or recommendation will significantly boost your ability to connect with candidates.
"If you're a recruiter and you're cold calling candidates, you're failing the IQ test," Browne said.
"The standard pitch you would get from many recruiters is, 'Hey [name], it's Brendan. I recruit from company XYZ. We're amazing. We're growing like crazy, we're going to change the world, we have wickedly smart people, great office space, and good food. Let's talk.' You will probably delete that," Browne said.
3. Find out what candidates are passionate about
Browne takes a unique approach to interviews. Rather than asking standard and canned questions, he hands them a marker and sends them over to a whiteboard.
"He'll ask the candidate, regardless of position, 'What are you most passionate about? Using the whiteboard, explain to me the process of how it works,'" says Feloni on Business Insider.
Browne says he does this to learn what candidates care deeply about, how well they can explain themselves, how they think about process, and how they deal with ambiguity.
"An interview assessment is hard and hyper-flawed, but really what I want to know is who the heck are you, and what is it going to feel like when you and I are working on a really hard problem and we're working our asses off?" Browne said.
More About LinkedIn and Recruitment
How Much Should You Be Making? LinkedIn Salary Will Tell You!
LinkedIn Survey Outlines Top In Demand Skills for 2017
Most People Want to Work for Small Companies, Says LinkedIn
How to Get Found by a Headhunter on LinkedIn
IQ PARTNERS is an Executive Search & Recruitment firm supporting clients across the country. We help companies hire better, hire less & retain more. We have specialist teams of recruiters in Financial Services & Insurance, Marketing Communications & Media, Emerging Tech & Telecom, Consumer Goods & Retail, B2B & Industrial, Technology, Accounting & Finance, HR & Operations and Mining & Engineering. IQ PARTNERS has its head office in Toronto and operates internationally via Aravati Global Search Network. Click here to view current job openings and to register with us.