We write a lot about what you should do on LinkedIn, but today we are going to look at things from a different perspective – the things that you should NEVER do on LinkedIn.
All social media channels have a certain etiquette or rules about how it should be used. LinkedIn is no different. Viewed by most as a professional version of Facebook, and a tool that should be used for business only, the platform is definitely more formal than most in social media.
"LinkedIn is a job seeker's best friend and a fantastic tool for the rest of us, too! LinkedIn is an incredible resource, and not just for researching companies and people, making and strengthening connections and keeping up with business trends. LinkedIn is also a free business billboard for you and your company — and a wonderful platform on which to grow your thought leadership flame. However, it is easy to be a rude LinkedIn user even by accident," says Liz Ryan on Forbes.
Prior to using any social platform, especially LinkedIn, where you are making connections with people who could have an impact on your career, it's a good idea to make sure you know how to use the site properly, and perhaps more importantly, know the faux pas and big no-no's for interacting on LinkedIn.
5 Things You Should NEVER Do on LinkedIn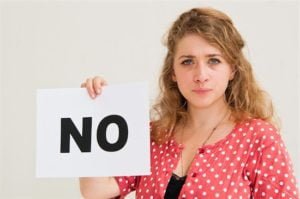 1. Treat it like Facebook: LinkedIn is not Facebook. It's not the platform to share things that are personal, political, or unrelated to business. Sure, that cute dog video is shareworthy, but stick to Facebook for this sort of stuff. Read Headhunter Insights: Your LinkedIn Profile Is Not Facebook.
2. Spam a person's inbox: Only contact people if you have a legitimate reason to do so. People on LinkedIn are not interested in get rich quick schemes, promotional offers, or being part of a chain letter email. Respect their time.
 3. Send a connection invitation without a purpose: Avoid sending unsolicited connection requests without a legitimate reason for doing so. If you do send a request to someone you don't know, make sure to include a message outlining why you want to connect.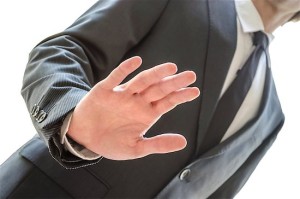 4. Misrepresent yourself: LinkedIn is not the place to stuff your profile with misleading information. It doesn't take long for people to figure out that you are stretching the truth, especially if you are applying for jobs or hoping to be recruited.
 5. Steal other people's profile descriptions: We all want to have great LinkedIn profiles – the type that will attract new opportunities. However, when you see a great profile, don't steal information from other people's profiles to boost your own.
Get More Tips for Using LinkedIn and Social Media
Are You Making These BIG LinkedIn Mistakes? (video)
4 Things Candidates Must Know About Getting Recruited on Social Media
3 Preventable Social Media Mistakes Made by Job Candidates
IQ PARTNERS is an Executive Search & Recruitment firm supporting clients across the country. We help companies hire better, hire less & retain more. We have specialist teams of recruiters in Financial Services & Insurance, Marketing Communications & Media, Emerging Tech & Telecom, Consumer Goods & Retail, B2B & Industrial, Technology, Accounting & Finance, HR & Operations and Mining & Engineering. IQ PARTNERS has its head office in Toronto and operates internationally via Aravati Global Search Network. Click here to view current job openings and to register with us.