This might be obvious for most people, but you would be surprised at the number of people that treat their LinkedIn profiles like Facebook.
LinkedIn is a social network, so I can understand why the line may be blurred, but the key point to remember is this: Anywhere you would post your professional experience or resume should be treated like your workplace.
The majority of people who look at your LinkedIn profile are bosses, potential employers, recruiters, employees, and colleagues so in other words, all people who don't need to see how wild & crazy you are on the weekend!
Here are some tips to keep your LinkedIn profile in professional shape – and to make sure that you don't end up in the OMG files…
 LinkedIn Profile Picture
A photo is a necessary evil on LinkedIn and I would recommend having one, but it should be a professional looking headshot of yourself.  This doesn't mean going out and spending money on a professional photo shoot – but using a headshot photo that reflects what you look like in your daily work life.  Please don't have massive cleavage showing, or use your wedding photo or photo of you and your besties at the bar, and no bells & whistles need to be added.  (You would not believe the profile photos we've seen!)  Your photo should be of just you in front of a plain or non-descript background.  Sitting at your desk is fine but cropping out your friends from a party shot is not. Take a nice photo of yourself and use that!
 LinkedIn Profile Contact Info
If you are on the job market or interested in hearing about opportunities, you should make it easy for potential employers/recruiters to contact you.  I recommend listing your email address and make sure it's something professional (like [email protected]).  There is a spot for you to link websites, twitter handles, FB pages, etc.  This does not mean adding every little piece of the Internet you have a profile on (online dating profiles are a NO!) A good rule of thumb is to not list any site or profile that you don't want your (potential) boss to see.
You can bet that anyone looking at your profile will click on your links, so make sure they are current and showing you in the best light.  If you have broken links or links to inactive profiles, blogs, websites – take them down!  Good links include:
Your current company's website
Your portfolio/blog/personal web page (like about.me)
Twitter
Facebook fan page
Another great point to remember – if you say you're into social media/blogging and you've got a site/profile that hasn't been updated in months or years – leave it off.  Unless it's an archive to showcase your writing, it's no longer relevant and can actually be detrimental to you.
LinkedIn Profile Activity Feed
You can link your Twitter updates or blog posts to your Activity Feed in LinkedIn but it may not always be the best idea to have your personal sites/profiles feed into it automatically. We are all guilty of posting a ridiculous status update or at least one that you wouldn't put front and center on your resume!  My best advice is to stick to physically posting things to LinkedIn so you don't run into any issues with the content.  We've all seen friends have their Twitter accounts hacked and imagine how embarrassed you will be if some of those porn phishing updates get posted on your LinkedIn profile!
I'd love to hear any LinkedIn horror story profiles you've come across – or any profiles that belong in the OMG files!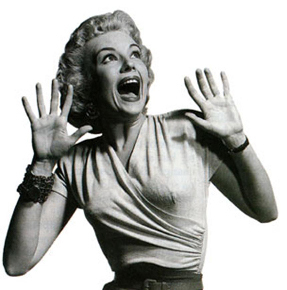 IQ PARTNERS are Toronto based recruiters and leaders in executive search with over 10 years experience connecting smart people and great companies. We specialize in mid to senior level recruitment in a variety of sectors including Legal, Financial, Marketing, IT, Sales, Operations and more. To view Current Job Opportunities and Register with us, visit our Current Job Opportunities page. If you need to hire better, hire less and retain more, visit our Find A Recruiter page.