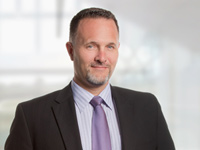 By Toronto Marketing Recruiter Mark Rouse
Everyone knows that top talent is hard to find. The very existence of recruitment firms like IQ PARTNERS is ample evidence of this simple truth. What is less well known is that top talent is also hard to hire, and the trend continues toward greater difficulty in coming years. There are some very straightforward steps that you can take to maximize your chances of successfully hiring the top talent you really want. You already know it is very important that you fill your organization with top talent, because top talent is the single most important ingredient to your company's success. You should also know that if you don't fill your company with top talent, your competitors will.

Here are those simple steps.
Move fast. You have about 7 business days in which to lose your top choice candidate. And you will.
If you find a candidate you like, meet them that week. 2nd round interviews within 3 business days. Offer letters within 48 hours of final interviews. Wait longer and your top choice will have an offer in hand from a competitor while you are still trying to find time in your calendar to meet them the second time. Don't kid yourself that you can compete against paper in hand with good intentions and sincere promises.
Define the role exactly and determine hiring criteria before you start. This is necessary so that you can recognize the right candidate and embrace step #1. It also makes the right impression.
Top talent will instantly perceive if you are hiring by trial and error and they have no interest in working for a company that doesn't know what they want. Think about it logically; would you hire a candidate that was still trying to 'figure it out?'
Define your USP and sell it. Top talent has the luxury of choice; why would they want to work for you?
It's not enough to pay well, have good benefits, nice furniture, and a great holiday party. Top talent wants to work for great companies or where they can help make the company great. So what makes you great? What do you have that no one else offers or no one does as well as you? Why do YOU work at your company?
Be competitive. It's not all about money.
Okay yes, it's mostly about money. Be prepared to pay well because top talent knows their market value and they have the luxury of choice. A low ball offer will cause top talent to reject you and it is very unlikely that you will get a chance to make a second offer, because that tactic speaks volumes about what kind of company you are.
You do not however have to over-pay. Include in your offer formal things like formal training, continued learning, co-pay for adult education, and a clear path to advancement. Top talent candidates are committed to continuous improvement and will choose an employer that offers it. Even over an employer that pays more.
These are the steps we are counseling and helping our clients to employ on each and every search and they are all important. But if we had to pick just one, it would be Move Fast; Just as you are able to recognize top talent when you see it, so are your competitors. Top talent candidates are in high demand and low supply. They do not have to wait for you to find time to meet them. Process them through your selection process as if this were the most important thing happening in your business. Because obtaining the very best people for your company IS the most important thing for your business.
IQ PARTNERS are Toronto based recruiters and leaders in executive search with over 10 years experience connecting smart people and great companies. We specialize in mid to senior level recruitment in a variety of sectors including Legal, Financial, Marketing, IT, Sales, Operations and more. To view Current Job Opportunities and Register with us, visit our Current Job Opportunities page. If you need to hire better, hire less and retain more, visit our Find A Recruiter page.