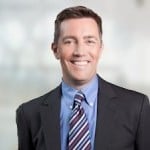 By Bruce Powell, Toronto Recruiter and Founding Partner
Back in September 2012, LinkedIn introduced endorsements, touting that, "with just one click, you can now endorse your connections for a skill they've listed on their profile or recommend one they haven't added yet".  Now that we've seen it in practice, does this feature deliver value to the LinkedIn user, either as endorser or endorsee? Is it becoming a professional popularity contest or is there validity to endorsing or being endorsed?  As heavy LinkedIn users, our recruitment professionals weigh in below.
Endorsements vs. Recommendations on LinkedIn
Typically LinkedIn "recommendations" are written by a current or past colleague, someone who has witnessed your skills firsthand and they serve as a sort of public reference to your abilities.  So, is clicking a button to endorse a skill any less credible than taking the time to write a recommendation?

Helena Gospic points to the ease of endorsing someone versus taking the time to write a recommendation, suggesting "you should only endorse if you are confident of someone's skills and have worked with them directly, as you may be putting your reputation on the line. I prefer the recommendation feature; it seems more genuine as it requires more thought versus clicking a button."
Advice About LinkedIn Sincerity
Over-endorsing without sincerity can become a "you scratch my back, I scratch yours" situation, where the person who has received the endorsement feels pressure to pay back the favour, and the point can become lost.
Matthew Lester warns about being sincere about the people you endorse, suggesting, "Only have people who would be willing to provide you with a reference endorse you… I've had people endorsing me who don't know me or my skill set.  It should be a targeted reference.  People should be comfortable with headhunters reaching out to their endorsements to qualify their skills".
Giscelle Kilayko talks about LinkedIn relationships with candidates she has placed and how to deal with the endorsement feature, saying "I would be happy to endorse a colleague I work with or someone who has offered me a service which I am impressed with (in which case I only endorse the service-related qualities, i.e. sales/ recruitment), but not a candidate.  At the end of the day, I cannot comment first hand on candidates' skillsets.  However, I would encourage candidates to have their colleagues and references endorse them".
On the Plus Side – Networking, Marketing, and Top of Mind
On the flip side, despite its arguable drawbacks, there are a number of headhunters who appreciate the endorsement feature as a quick way to get a picture of a candidate's skills and background.  Gary Hinde, for example, is a fan, "provided that there is value and merit in what they are being endorsed for.  I think that these endorsements build instant credibility to ones' profile, and I would certainly take that into account when prospecting them".
All in all, LinkedIn's endorsement feature seems to be functioning similarly to Facebook's "LIKE" button, in the sense that it is a fast and easy way to get on someone's radar in a positive way. Our business is all about networking and relationships, and endorsing someone's skill, or having a skill endorsed by someone else, can be a great alternative to sending a note or message.  Your name instantly becomes "top of mind" for the endorsee, and vice-versa, which is never a bad thing in the world of professional networking.
So are a LinkedIn user's endorsed skills a valid representation of them and their abilities?  Not always.  Should you look at someone's endorsed skills as fact without verifying them?  Not advisable.  But used sincerely and sparingly they can certainly be useful as one of many tools in a professional networker's tool belt.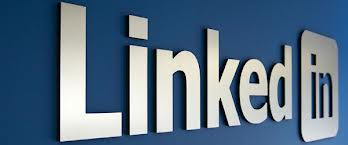 IQ PARTNERS are Toronto based recruiters and leaders in executive search with over 10 years experience connecting smart people and great companies. We specialize in mid to senior level recruitment in a variety of sectors including Legal, Financial, Marketing, IT, Sales, Operations and more. To view Current Job Opportunities and Register with us, visit our Current Job Opportunities page. If you need to hire better, hire less and retain more, visit our Find A Recruiter page.