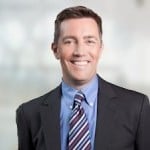 By Bruce Powell, Founder & Executive Recruiter
Each new year brings about a new set of recruiting challenges. People are less likely to settle and are more likely to interview and vet companies as much as you are vetting potential candidates – a reason why finding the best talent in your industry has become increasingly challenging. With increased opportunities in a global workforce, an increased demand to hire top talent, and with technology changing the recruiting process and how job roles are executed, it's vital for organizations to be on the top of their recruiting game.
5 Tips for Recruiting in 2017
Hiring is an opportunity to improve your organization. Here are 5 tips to help you recruit and hire the best candidate possible:
1. Improve your candidate pool: Too many companies are reactive in their approach to recruiting. They hire based on the people who apply for positions. However, you can improve your talent pool – increasing your quality of hire by networking at industry events, harnessing relationship with local universities, and engaging passive candidates.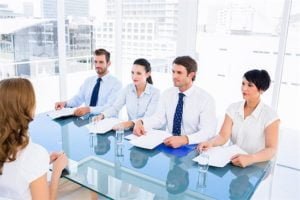 2. Turn your website into a recruiting tool: Your company website can be used as a passive marketing and recruiting tool. Create a section that is dedicated to employment, job ads, applications, and other relevant information candidates seek out when doing research on companies they want to work for.
 3. Leverage your employees: Your current employees can be a valuable resource. Asking them for recommendations, providing input for the type of person to hire, and even participating in the selection or interview process can help you find the right fit for the position and culture.
4. Compensate well: In other words, pay better than your competition. As they say, you get what you pay for, and if you want the best of the best in your industry, you will have to pay a salary that will attract them. Offering a strong benefits package won't hurt, either.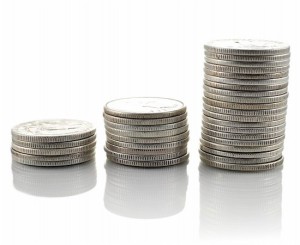 5. Recruit internally first: Hiring from within and promoting current employees minimizes risk. You will know what you are getting, and you will have a good idea if an internal candidate can handle the position. It will also boost morale internally.
More Recruiting Advice
Learn more about how to recruit, attract, and retain top industry talent by reading our headhunter blog:
3 Key Hiring Insights from LinkedIn's Head of Recruiting
5 Must Read Recruiting Trends for 2017
Recruiting Trends in 2017: Where to Focus Your Recruitment Efforts
IQ PARTNERS is an Executive Search & Recruitment firm supporting clients across the country. We help companies hire better, hire less & retain more. We have specialist teams of recruiters in Financial Services & Insurance, Marketing Communications & Media, Emerging Tech & Telecom, Consumer Goods & Retail, B2B & Industrial, Technology, Accounting & Finance, HR & Operations and Mining & Engineering. IQ PARTNERS has its head office in Toronto and operates internationally via Aravati Global Search Network. Click here to view current job openings and to register with us.