By Bruce Powell, Founder & Executive Recruiter
To get in the Valentine's Day spirit, we thought it would be a good idea to share some great ways that you can show your employees some love and appreciation (other than giving them a raise!). There is no shortage of ways you can do this – the key is to show them love and appreciation in ways that makes sense for them individually and ways that fit within your company culture.
How to Show Your Employees You Appreciate Them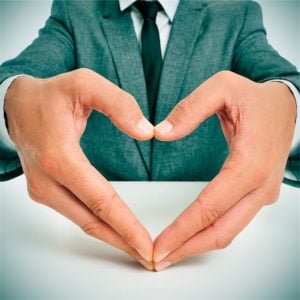 Employees who feel appreciated are employees who will feel satisfied with their current position, will be more engaged, and will be more willing to go above and beyond to help your company succeed. Here are 6 ways to show your employees some love and appreciation:
1. Recognize them: All employees like to be recognized for their hard work, so recognize them! You can do this in a variety of ways – monthly newsletters, internal emails, during staff meetings, or even during one-on-one conversation. Recognition will go a long way to show that you care, and it will help keep your employees engaged.
2. Training and coaching: Providing training, coaching, and the opportunity for professional development shows employees that you want them to improve and they are an important part of the organization.
3. Listen to concerns: Your employees are in the heart of the action. They work closely with your business partners, customers, and within your system. Naturally they will have concerns about operations and how to best do things. One of the best things you can do as a manager or company leader is to listen to and address these concerns.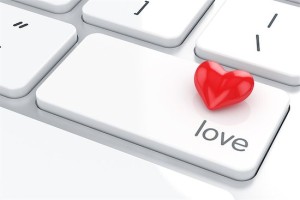 4. Give them autonomy: Top talent want autonomy. Too many rules and internal processes can limit the effectiveness of a talented individual. If you see potential in an employee, give them the autonomy and freedom to operate with fewer constraints.
5. Perks: Everyone loves perks! Even something as simple as free coffee or flex time can have a positive impact on organizational culture. Perks can also help attract the top talent you want working for your company.
6. Promotion: Most of your employees want to move up. They want more responsibility, a better job title, and they want to take the next step of their career. Give them opportunity or they will look for it elsewhere.
Happy Valentine's Day!
Learn more about how to engage your employees, improve culture, and show your appreciation by reading these blog posts from our Toronto recruiters:
5 Reasons Why Top Employees Quit
The State of Employee Engagement: Are Your Employees Engaged?
The Importance of Diversity in the Workplace
IQ PARTNERS is an Executive Search & Recruitment firm supporting clients across the country. We help companies hire better, hire less & retain more. We have specialist teams of recruiters in Financial Services & Insurance, Marketing Communications & Media, Emerging Tech & Telecom, Consumer Goods & Retail, B2B & Industrial, Technology, Accounting & Finance, HR & Operations and Mining & Engineering. IQ PARTNERS has its head office in Toronto and operates internationally via Aravati Global Search Network. Click here to view current job openings and to register with us.