Hiring is not only an opportunity to improve your organization, it is also an opportunity to identify your future leaders of tomorrow – the people who will lead your company's financial department for years to come. To find future finance leaders, you need to know how to spot them and pick them out from the candidates you interview and your current pool of employees.
"An organization needs to put a structured plan in place for leadership continuity. For that to happen, it needs to zero in on individuals who have leadership potential," says Andrew Cravenho on Fast Company.
"Leaders are change agents who play a transformational role in an organization's efforts to overcome market challenges. If your organization faces a leadership vacuum at any given point in time, then it will be unable to achieve its growth targets," he adds.
5 Things to Look for in Future Finance Leaders
Here are 5 things to look for when assessing a person's potential to be a future leader in your organization:
1. World class communication skills: All leaders need to be expert communicators, even in finance. They need to be able to clearly explain ideas and concepts so that everyone can understand – not just those with finance and accounting experience.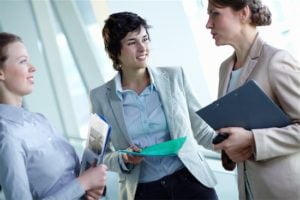 2. Potential: Do you see potential in a candidate or employee? It's not just about performance. You also need to make note of a potential leader's willingness to grow, ability to see the big picture and fit for a large role in the company.
3. The right motive/motivation: Do they want to step up and take on a new role for the right reasons? Do they want to make a positive impact on other people to make the company better and achieve its objectives?
4. They have leadership skills now: Future leaders are always on the lookout for new ideas, have a keen ability to communicate their ideas and vision, have the drive to achieve their career goals, and are always looking for new ways to grow through learning opportunities. They see themselves in a leadership role in the future.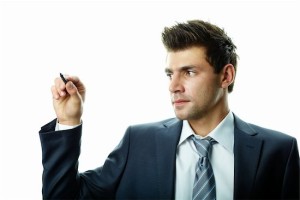 5. Accountability: People who hold themselves accountable for failure are unique. They are not afraid to take on responsibility, and they are not afraid to fail.
More Finance Recruiting Advice
5 Key Attributes of a Top Finance Job Candidate
Breaking Out of a Slump: How to Revamp Your Recruiting Strategy
5 Ways to Invest in Recruitment Best Practices
IQ PARTNERS is an Executive Search & Recruitment firm supporting clients across the country. We help companies hire better, hire less & retain more. We have specialist teams of recruiters in Financial Services & Insurance, Marketing Communications & Media, Emerging Tech & Telecom, Consumer Goods & Retail, B2B & Industrial, Technology, Accounting & Finance, HR & Operations and Mining & Engineering. IQ PARTNERS has its head office in Toronto and operates internationally via Aravati Global Search Network. Click here to view current job openings and to register with us.