By Bruce Powell, Founder & Executive Recruiter
Having an engaged and productive workforce is the goal of all companies. They want employees who are willing to go above and beyond, have a passion for their work, and they want to create a culture where top industry talent wants to work. However, creating an ideal environment that promotes strong employee engagement is easier said than done.
Organizations Need to Work on Improving Employee Engagement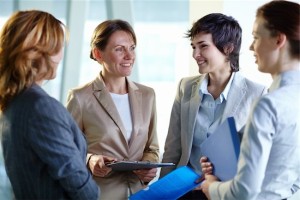 Recent research by Officevibe found that, overall, employees are overworked, undervalued, and unhappy. According to the data they have compiled, there are a number of common themes:
There Is a Lack of Effective Communication
Strong and frequent communication internally is an important method to keep people engaged. According to the report, companies are failing to be effective communicators:
65% of employees feel like they don't get enough praise

35% of employees have to wait more than 3 months to get feedback from their manager

35% of employees wish their current manager communicated more frequently with them

37% of employees don't think they have enough social interaction with their colleagues
People want to know if they are doing a good job and they want to be part of the conversation. Management needs to work on communicating more frequently with their team.
Work Is Personal
People take their work personally, and it has an impact on their lives:
25% of employees leave work feeling drained or very drained every day

60% of employees notice that their job is taking a toll on their personal life

38% of employees don't believe their company core values align with their personal values
Companies need to be more cognizant of the impact work has on their lives and do a better job of hiring people who have similar core values to the organization to ensure they will get onboard and stay engaged.
Employees Don't View Current Employers in a Positive Light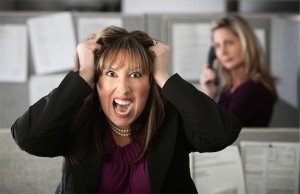 Current employees are not happy with the companies they work for, and they are willing to leave.
57% of employees believe that they don't have any career advancement opportunities

15% of employees don't see themselves working at their company one year from now

59% of employees wouldn't recommend their organization as a good place to work
These stats are alarming and a sure fire sign that a lack of engagement has a huge impact on the solidarity and reliability of your workforce. Many professionals are actively looking for new positions and won't recommend your organization to others – these are two huge factors that can significantly impact your recruiting efforts.
The Verdict – Make Employee Engagement a Priority in 2017
Employee engagement is an ongoing issue for companies. It can impact recruiting, organizational culture, productivity and just about everything else. The good news is you can do something about it – by addressing it and making changes to make your company a better place to work and a more attractive place for others to want to work.
How engaged is your workforce? Even if things are good now, there is always work to do and ways to improve engagement. Make it a priority and your company will be a desirable place to work.
Read more about employee retention:
5 Easy to Implement Recruitment and Retention Strategies
Want to Keep Your Top Employees? Try the 'Stay Interview'
1 in 6 Companies Plan to Hire Recruiters in Next 6 Months
IQ PARTNERS is an Executive Search & Recruitment firm supporting clients across the country. We help companies hire better, hire less & retain more. We have specialist teams of recruiters in Financial Services & Insurance, Marketing Communications & Media, Emerging Tech & Telecom, Consumer Goods & Retail, B2B & Industrial, Technology, Accounting & Finance, HR & Operations and Mining & Engineering. IQ PARTNERS has its head office in Toronto and operates internationally via Aravati Global Search Network. Click here to view current job openings and to register with us.