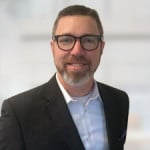 By Gary Hinde, Toronto IT Recruiter
Strong companies have an innate ability to keep their top employees. They understand that one of the key success factors for any organization is not only to recruit and hire the best talent, but also have a process in place to retain them.
While most companies are focused on recruiting and job interviews, many relax and put less effort into developing them and ensuring they are happy once they are in your grasp.
"A key to achieving success in human capital management is maintaining some control over employee turnover. It's hard to run a profitable business if your employees are always quitting. Instead of focusing on productivity, turnover forces you to pour money into recruiting, hiring and training rather than actual work," says Jayson Saba on ERE Media.
Does your company have issues with employee turnover? Are you concerned that you could lose your top employees? Are you concerned about employee morale? Then you may want to consider implementing the 'stay interview' into your company culture and recruiting and retention strategy.
About the 'Stay Interview'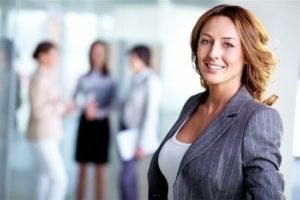 The stay interview is an interesting concept, and it's considered by many to be the next big thing to improving employee retention rates.
Most companies only interview people when they are considering hiring them or when they are exiting the organization. But what about the people who work for you – the people who come to work day in and day out and help your company meet your business goals? These are the people who often get forgotten. They are also the people who have the best insights and the people that can help improve morale, employee engagement, and your organizational culture.
"Many companies rely on exit interviews to understand why employees leave. When people quit, HR sits down with an exiting employee and asks formulaic questions. It works to an extent, but there is a better way: what about, instead of interviewing the employees who are leaving, talking to those who aren't?" says Saba.
What to Ask During Stay Interviews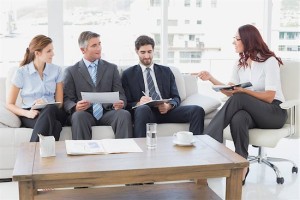 Stay interviews provide you with the opportunity to address your turnover issues, improve your hiring practices, and better understand why your employees stay, and why they are considering leaving.
Here are some questions to ask during a stay interview:
Why have you continued to work for our company?

What are some of the reasons why you would consider leaving?

How has your perception of the company changed over the years?

What are some of the things about your job that you love?

What are some of the things about your job you would like to see improved or changed?

What are you passionate about?
While there are many angles that you can take, it's important to get a sense of the good and the bad. Knowing why people stay and why they leave can provide you with invaluable information that can be used to improve recruitment, retention, and make your company a more desirable place to work.
Learn more about recruiting and retention strategies from our Toronto headhunters by checking out these information-packed blog posts:
Recruiting Trends: MOST of Your People Are Willing to Leave
How to Avoid the Hassle and Costs of a Bad Hire
5 Types of Employees Who Can Ruin Your Company Culture and Kill Morale
Also check out our white paper for more on 'Stay Interviews' and more techniques for to employee retention:
Recruiter-Proof Your Business: 7 Strategies to Retain Your Top Employees
IQ PARTNERS is an Executive Search & Recruitment firm in Toronto. We help companies hire better, hire less & retain more. We have specialist teams of recruiters in Financial Services & Insurance, Marketing Communications & Media, Emerging Tech & Telecom, Consumer Goods & Retail, B2B & Industrial, Technology, Accounting & Finance, HR & Operations and Mining & Engineering. IQ PARTNERS has its head office in Toronto and operates internationally via Aravati Global Search Network. Click here to view current job openings and to register with us.