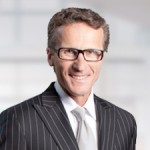 By Randy Quarin, Co-Founder & Emerging Technology Recruiter
Making a bad hire is costly. It's also very common. According to a recent study by Glassdoor, an astounding 95% of companies admitted to making a hiring mistake by recruiting the wrong candidates for the job. What is even more potentially harmful is that only 30% were clear about the financial repercussions and costs of a bad hire.
The Costs of a Bad Hire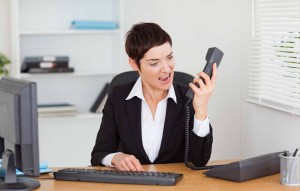 Hiring the wrong person for the job can have a big impact on your company. Whether they lack the necessary skills or are a poor culture fit for your company, a bad hire can cost your company in many ways:
Less productivity

Lower levels of engagement

Longer ramp up time

Higher training and coaching costs

Bottlenecking workflow

Higher turnover

Placing more pressure on other employees

The need to hire a replacement

Negative impact on organizational culture
How to Avoid Making a Bad Hire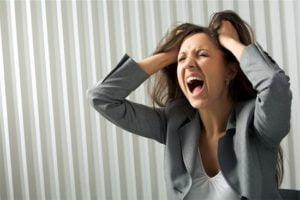 While all companies set out to hire a superstar candidate to fill a position, it doesn't always work out that way. Most companies would probably settle for finding a reliable employee who gets the job done, and they certainly want to avoid making a hiring mistake.
Here are some important tips to avoid making a bad hire:
1. Always be recruiting: The more people you have in your talent pool, the better chances you will have in finding an ideal candidate. When you regularly recruit, when a position opens up, you won't have to rush the process, and you may even have a candidate in mind.
2. Have a standardized interview process: Having a standard interview and recruiting process ensures that each candidate is assessed and critiqued using the same standards. It leaves less to chance, ensures your recruiting is aligned to your business needs, and reduces the odds of you making a hiring error.
3. Invest more into the onboarding process: A bad hire may not present itself until after you have already hired them. To remedy this situation, it's important to have a strong onboarding process to help new hires overcome skill and knowledge shortcomings. It's also important to socialize new hires as part of the ramp up process to get them aligned with company culture.
You can also avoid making a bad hire by working with a recruiter in Toronto. Learn more about hiring top industry talent by reading these insightful blog posts:
5 Very Telling Interview Questions To Ask Candidates
Top 3 Things NOT to Put in Your Job Ads
Fascinating Recruiting Stats That Will Change How You Hire
……………………………………………..
IQ PARTNERS is an Executive Search & Recruitment firm in Toronto. We help companies hire better, hire less & retain more. We have specialist teams of recruiters in Financial Services & Insurance, Marketing Communications & Media, Emerging Tech & Telecom, Consumer Goods & Retail, B2B & Industrial, Technology, Accounting & Finance, HR & Operations and Mining & Engineering. IQ PARTNERS has its head office in Toronto and operates internationally via Aravati Global Search Network. Click here to view current job openings and to register with us.