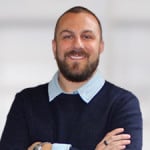 By Adrian Robinson, Toronto Marketing Recruiter
The need to continuously recruit new marketing candidates into your organization's talent pipeline is now more important than it ever was in the past. With candidates more willing to make career changes and with so much change in the marketing industry, your organization needs to have a constant flow of talent to maintain flexibility, fill talent shortages, and achieve your performance targets consistently.
This also prevents you from having to scramble to fill a void if you experience a sudden loss of an employee, someone has to take time off or you need to hire additional people for a new project.
8 Benefits of Maintaining Your Marketing Talent Pool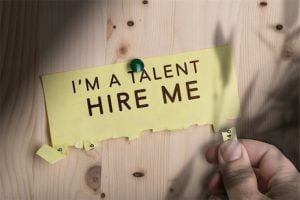 Here are the benefits of keeping up with your marketing recruiting efforts:
1. You will be more in tune with your hiring needs, helping you hire talent that will perform better and onboard quicker
2. You will always have your pulse on the top talent that is available
3. You will have a more effective method for targeting the best of the best
4. With improved hiring practices, you will have the ability to more effectively retain new hires
5. You can be more targeted with your hiring, helping to increase offer acceptance rates
6. You can fill internal positions much quicker
7. You will have a competitive advantage over other firms who are looking to hire from the same pool of marketing candidates
8. You can create a great recruiting and onboarding experience for candidates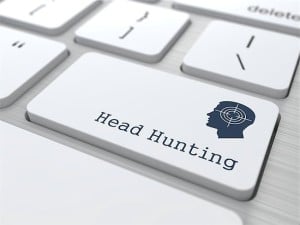 From a company recruiting perspective, when you have a strong talent pool, it will place less stress on your hiring managers and recruitment partners, you will have more qualified candidates who are less likely to drop out of the recruiting process at the last minute, and you will be in a better position to recruit passive candidates.
Talent is the life blood of your organization, and being able to keep your talent pool well stocked with marketing talent will ensure you don't have a drop off in performance.
Learn more from our marketing recruiters about attracting top talent by checking out the following blog posts:
3 Massive Marketing Recruitment Mistakes
How to Spot a Bad Marketing Candidate During an Interview
4 Interview Question Topics that Will Help You Hire Top Marketing Performers Every Time
Companies Need to Move Fast or Risk Losing Top Marketing Talent
4 Marketing Hiring Blunders that Could Cost Your Company
……………………………………………..
IQ PARTNERS is an Executive Search & Recruitment firm with offices in Toronto and Vancouver. We help companies hire better, hire less & retain more. We have specialist teams of recruiters in Financial Services & Insurance, Marketing Communications & Media, Emerging Tech & Telecom, Consumer Goods & Retail, B2B & Industrial, Technology, Accounting & Finance, HR & Operations and Mining & Engineering. IQ PARTNERS has its head office in Toronto and operates internationally via Aravati Global Search Network. Click here to view current job openings and to register with us.