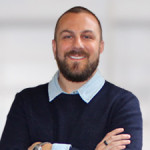 By Adrian Robinson, Toronto Marketing Recruiter
Having a strong marketing team is now more important than ever. You need a team that is well-versed in traditional and digital marketing strategies and a team that can be innovative and make your company stand out in a workplace that is crowded with marketing messages. Building a strong team of marketers starts with hiring – it can also be your downfall if you overlook the importance of recruiting the right people.
"We all know that hiring the best candidate possible is the goal each time you have a vacancy on your marketing team. Unfortunately, hiring is not an exact science, and hiring managers can and do hire the wrong person for the job," says Toronto PR & Marketing Recruiter, in How to Spot a Bad Marketing Candidate During an Interview.
Having a refined hiring process is only one of the many ways that you can avoid getting egg on your face and not making a massive marketing recruitment mistake.
Massive Marketing Recruitment Mistakes – And How to Avoid Them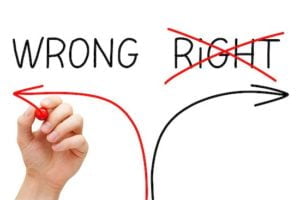 No one wants to hire the wrong person for the job or make a huge recruiting mistake. Here are some massive marketing recruiting mistakes to avoid at all costs:
1. Not knowing who you are looking for: What is the ideal candidate profile of the person you are looking to hire? Which specific marketing skills do they need? Whether you are hiring a marketer, or anyone else, you need to know exactly what you are looking for in a candidate, or you will be wasting your time and theirs.
2. Having a lazy hiring process: You are not going to attract top marketing talent with lazy recruiting efforts. Generic and long winded job ads, exhaustive applications, and poor targeting could hurt your company's ability to hire. For example, don't just send out a bulk LinkedIn message or email to anyone you know in marketing. It's just poor recruiting practice. Know who you are looking for and target them specifically.
3. Not following up with people you don't hire: Always follow up with the people you don't hire, especially those who are in your list of top candidates for the position. You never know when things may change or a position could open up for them. If you don't follow up, you could leave a bad taste in their mouth. Even worse, word could start getting around about your poor hiring process, potentially hurting your ability to attract top marketing talent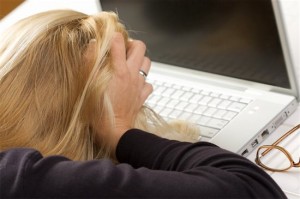 Avoid the potential frustration by speaking with one of our marketing recruiters in Toronto today!
Check out these insightful blog posts:
Top 4 OVERLOOKED Advantages of a Marketing Career
4 Incentives Marketers Value Just as Much as Money
……………………………………………..
IQ PARTNERS is an Executive Search & Recruitment firm in Toronto. We help companies hire better, hire less & retain more. We have specialist teams of recruiters in Financial Services & Insurance, Marketing Communications & Media, Emerging Tech & Telecom, Consumer Goods & Retail, B2B & Industrial, Technology, Accounting & Finance, HR & Operations and Mining & Engineering. IQ PARTNERS has its head office in Toronto and operates internationally via Aravati Global Search Network. Click here to view current job openings and to register with us.