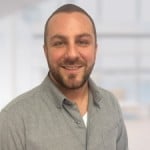 By Adrian Robinson, Toronto Marketing Recruiter
Marketing professionals love incentives. Don't you? 42% of employee's consider recognition program opportunities when seeking employment and the presence of an incentive program motivated 66% of employees to stay in their current position.
Having a goal to strive for can go a long way to breaking up the monotony of the work day. Plus, it's fun, and there is nothing wrong with a little healthy competition among co-workers.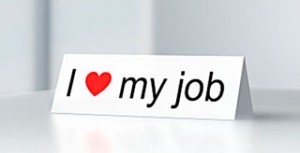 From a company perspective, it's a great way to keep your marketing team on their toes and always have them striving for more. Incentive programs set goals and performance standards, make you an attractive company to work for, and help shape a strong organizational culture.
The key is to offer the right incentives. Sure, free lunches, company swag, and tickets to events are great, but the key is to use incentives that have a long term impact.  Here are some great incentives to attract the right talent and keep them motivated:
1. Money Talks (But for how long?)
Let's get the obvious one out of the way first. Top marketing recruiters will tell you that money is always going to be at the top of the incentive list – after all, cash is king. But does it always motivate?
Sure things like performance bonuses will incite your marketing team to meet their targets this time, but what about when there is no money on the line? Will they still have the incentive to perform?
Since money is transactional in nature, it tends to offer a short term gain for both the company and employee, so use it sparingly and don't rely on it as your ONLY way to motivate your marketing team.
2. Offer Career Development 
Marketers are always looking for the next challenge and want to climb the corporate ladder. They want to work with companies that provide them with the opportunity to advance their career. Offering training and certification, management training programs, the chance to attend conferences and offering tuition reimbursement for professional development courses can increase engagement and improve performance.
3. Marketers Love Autonomy
Top performers want autonomy and creative license. They want to be creators more than executors. Everyone wants to be the person that created an idea that went viral. You just need to provide your marketing team with the opportunity to make it happen.
Providing your team with the opportunity to develop and see an idea or strategy through will provide them with enough incentive to go above and beyond to ensure it's successful. Create an atmosphere that promotes autonomy, creativity and innovation. This can come in the form of a special assignment or giving your team the chance to voice their ideas during marketing meetings.
"Embracing a company culture that has the innovative thinking of a start-up can improve employee job satisfaction, reduce turnover, and increase productivity. These changes can lead to long-term success and happiness for not only employees, but the company's bottom line as well," says Sujan Patel to Fast Company.
4. Flexible Work Environments Are Preferred By All
Work-life balance is now more important than ever. Our headhunters have found that that something as simple as a flex schedule and accommodating employees when they have a doctor's appointment, their kid has a soccer game, or even allowing them to work from home occasionally can help boost overall job satisfaction. If you go to bat for them, they are more willing to put in extra time and effort to meet the company's marketing objectives.
5. Recognition – A Simple "Good Job" Goes A Long Way
Recognizing a job well done goes a lot farther than most realize. Everyone loves to be recognized for their efforts. Even something as simple as sending out a quick email to say "thank you for your hard work" can make people feel like a valued member of the team. You can take things one step further by recognizing them on social media or even writing a LinkedIn recommendation.
For more job seeker tips from our Toronto headhunters, check out these insightful articles:
Innovative Ways to Attract Talent
………………………………………………………..
IQ PARTNERS is an Executive Search & Recruitment firm with offices in Toronto and Vancouver. We help companies hire better, hire less & retain more. We have teams of specialist recruiters in Financial Services & Insurance, Marketing Communications & Media, Emerging Tech & Telecom, Consumer Goods & Retail, B2B & Industrial, Technology, Accounting & Finance, HR & Operations, Energy, Mining & Engineering, Life Sciences, and Construction, Property & Real Estate. IQ PARTNERS has its head office in Toronto and operates internationally via Aravati Global Search Network. Click here to view current job openings and to register with us.