By Sarah Brekelmans, Toronto Marketing Recruiter
For User Experience Designers, your portfolio is your number one tool for showing potential employers the work you've accomplished and the skills you bring to the table.
On the flipside, if done incorrectly, your portfolio can also be you what turns an employer the other way.
As a recruiter in this space, there's nothing more unfortunate than meeting a strong UX designer who's portfolio doesn't effectively showcase their capabilities. To make sure this isn't you, here are some high-level tips to help you develop an effective UX portfolio:
1. Your UX portfolio is not a visual design portfolio.
A UX portfolio is not all about the final design –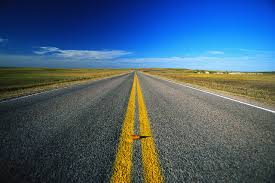 it's about the story behind it. Although including an image of your final design is certainly helpful, what's most important is the journey you took to get there.
Think of it like asking your mother how she makes her famous chocolate cake, and all she gives you is a   photograph. That doesn't tell you how she baked this delicious dessert, now does it? You need to know what ingredients go into it, measurements, how much time it takes to bake, and so on.
UX portfolios are quite similar – they need to tell a story.  The best way to do this is to approach each of your work samples as a case study. Talk about the problem you were tasked with, the steps you took to tackle it, barriers faced, and the end result. All in all – employers want to hear about your journey.
2. Tell your story, and tell it well.
Each work sample in your portfolio should detail the process you took. Employers want to see how you think, and how you approach each of your projects.
The more you can explain your process visually, the better. Including screenshots of wireframes, prototypes and storyboards are excellent ways to illustrate your process to a potential employer. Keep in mind – these images don't necessarily have to be pretty. Some of the strongest UX portfolios I've seen have included a photo of simple scribbles they made on paper.

3. User friendly is key (that is what UX is all about, right?)
Yep, that's right. Employers aren't just looking at the work samples you include. They're also looking at the approach you took to develop your portfolio, including how you organized it and how easy it is to navigate. Approach the development of your portfolio the same way you would approach a UX problem/project.
Many UX designers also include design and/or development work in their portfolio. It's okay to incorporate all of your work in one website, but if you do this make sure you segment your work into different categories (i.e. UX work, design work, development work, etc.).
Lastly – quality is always better than quantity. Pick and include only your best work samples (max 7-10) as opposed to posting all the work you have done.
4. All your portfolio pieces should be accessible in the same location. All of them!
I cannot stress this point enough. When a potential employer has to go on a treasure hunt to find all of your UX work, it shows that you haven't put in the effort to make your portfolio user friendly. If you currently have multiple active portfolio websites, take some time to review each and combine them into one. Directing a potential employer to multiple websites may work against you – not for you!
5. How to tackle confidential work.
Often enough you are going to be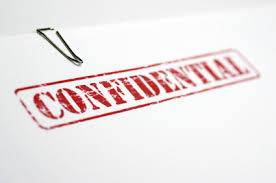 involved in work that you won't be given permission to show in your portfolio. However – giving some soft of mention to this work is better than saying nothing at all.
If you aren't able to showcase the actual work, provide a client list and high-level overview of the project you worked on. If possible, provide details on the overall problem at hand and the steps you took to tackle it and the final results (similar to the case study model discussed).  This will at least give employers a sense of the companies/industries you've worked with, and the types of projects you've been involved in.
6. Keep it updated and get it out there!
Whether you are actively seeking a new opportunity or not, it's important to keep your portfolio updated with your strongest work. As discussed, potential employers want to see detailed process – so the sooner you update it, the easier it will be to remember and recap projects you have recently completed.
Lastly – keep you portfolio visible by posting it to your LinkedIn profile and providing a link in your resume. You never know, the next person scanning your profile could be your dream employer, so make sure you don't miss it out!
……………………………………….
Click here for more job seeker tips from our Toronto headhunters.  Also, learn more about Toronto Marketing Recruiter Sarah Brekelmans and connect with her on LinkedIn.
IQ PARTNERS is an Executive Search & Recruitment firm with offices in Toronto and Vancouver. We help companies hire better, hire less & retain more. We have specialist teams of recruiters in Financial Services & Insurance, Marketing Communications & Media, Emerging Tech & Telecom, Consumer Goods & Retail, B2B & Industrial, Technology, Accounting & Finance, HR & Operations and Mining & Engineering, Sciences, and Construction, Property & Real Estate. IQ PARTNERS has its head office in Toronto and operates internationally via Aravati Global Search Network. Click here to view current job openings and to register with us.