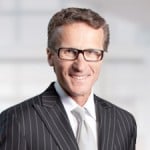 By Randy Quarin, Co-Founder & Emerging Technology Recruiter
Are you having trouble attracting and keeping top talent in your industry? Maybe your compensation structure is out of whack, and it's time to reassess how you pay your employees.
If you want to attract the best talent, you need to compensate them accordingly.  "Every hiring manager should be gunning to hire the best in the market while staying within budget.  There is nothing worse than investing countless recruitment hours into a top quality candidate and then losing them in the offer negotiation stage," says Toronto Recruiter, Rhys Metler.
Having a competitive compensation structure will not only help you attract the best talent, it can also motivate your team to perform better, help you achieve organizational goals, and lower your turnover rate.
Here are a number of compensation plans worth considering:
Salary/ Hourly Compensation
This is your traditional salary model. You pay an employee X number of dollars per hour or a fixed yearly salary.
When establishing an annual salary or hourly rate for a position, it's important to assess industry pay standards, compare it to what your competitors are paying, and also factor in internal equity – how the compensation compares to other positions in your company.
Commission Based Salary
A popular compensation structure in the sales industry, this often combines a base salary, plus a predetermined commission. This model can also work well in industries that reward performance. The key is to find the right balance between a starting base salary and a commission structure that will attract top talent.
Profit Margin Compensation Plans
Increasingly, people are interested in getting a piece of the pie. They want to be rewarded when the company thrives. Including a company performance bonus in your compensation plan can motivate employees to go above and beyond to achieve performance targets. Compensation can be in the form of a bonus, stock shares, or even a percentage of profits.
The Key to a Great Compensation Plan
Find a compensation plan that makes sense for your industry, offers competitive salary, benefits and perks that will attract and help you retain top performers. No two compensation plans are the same, and you can customize them to fit within your company's financial and operational structure.
How does your compensation plan fit within your overall recruiting strategy? Here are some things to consider when structuring your compensation plan:
Analyze and describe each position

Determine what each position is worth in relation to other positions internally – establish a job/pay grade system

Establish compensation plans for each position – including pay scales, incentives, bonuses, and commissions
For more information about recruiting new talent and compensation plans, check out:
6 Tips to Effectively Negotiate Salaries with Top Talent
Marketing Magazine 2014 Salary Benchmarks & Trends
Why Recruiters Will Save Your Business Money
…………………………………………………………………
IQ PARTNERS is an Executive Search & Recruitment firm with offices in Toronto and Vancouver. We help companies hire better, hire less & retain more. We have teams of specialist recruiters in Financial Services & Insurance, Marketing Communications & Media, Emerging Tech & Telecom, Consumer Goods & Retail, B2B & Industrial, Technology, Accounting & Finance, HR & Operations, Mining & Engineering, Life Sciences, and Construction, Property & Real Estate. IQ PARTNERS has its head office in Toronto and operates internationally via Aravati Global Search Network. Click here to view current job openings and to register with us.