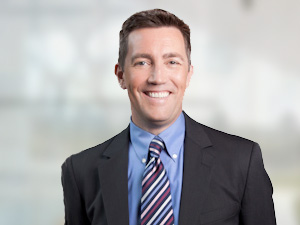 By Bruce Powell
Business leaders don't think twice about engaging an outside expert for legal advice or accounting assistance but many of these same corporate managers will balk at the cost of engaging an outside recruiter to help them resolve their hiring needs.
The Bad News:  only 1/3 of all hires are successful.
It's not uncommon for businesses to make a bad hire. In most cases, only one-third of all hiring decisions are deemed successful; one-third are minimally effective; and one-third are outright failures. The cost of all these mis-hires goes far beyond the cost of their salary. Unfortunately, when you add up the numbers, the cost of mis-hiring is often a company's biggest and most poorly managed expense. And in no other area of business would management accept such mediocre performance on a regular basis.
Consider this:
On average employee turnover costs a company 150 per cent of a churned employee's annual compensation.

This means an employee making $50,000 per year will cost your company at least $75,000 to replace.

If an average-sized company with 1,000 employees has annual turnover of 10 per cent, its annual cost of turnover would be $7.5 million!

In addition, for every week a position is empty (or improperly filled), the additional cost of lost productivity is 50 per cent of the position's weekly compensation and benefits, over and above the cost of replacement!
How do you fix this?
Unfortunately, there's no refund for the time, money and resources your company pour into bad personnel decisions, however, there are ways to improve your odds of success.
Believe it or not, working with a good recruiter is usually the most cost-effective way to hire better. Good recruiters bring professional process, industry insight, and an objective perspective to the hiring table. Process and a wider recruitment net guarantee you better hiring results. The counsel they can offer you about the market and strategies to retain your existing employees can be invaluable .They can tell you who's good, who's not and why. They have their fingers on the pulse of the market.
This is an absolutely critical step to secure top talent and something few companies have the resources or experience to do themselves. Ultimately it leads to better hiring.
A good recruiter will:
Assist with definition of the position criteria.

Provide guidance on your organization's structure.

Identify and recruit passive candidates (who wouldn't have replied to an ad).

Qualify, assess and evaluate recruited candidates against the position's specifications and their fit with the company's corporate culture.

Check references and assist in negotiating (and closing) an offer.

Offer hiring counsel above and beyond your expectations.
But what about the cost?
Recruiters can appear expensive, often charging a flat rate or percentage fee between 20 and 30 per cent of a new hire's annual base salary. When you compare this to the opportunity, turnover and additional soft costs of a bad hire the value is much more obvious.
Businesses worried about recruiter costs usually don't calculate the intangible cost of hiring poorly. Of course there's no guarantee. You need to work with recruiters who understand the importance of identifying A-level talent, recruiters who are experts in their fields and committed to their craft to get the best results. Even then you will make the occasional mistake BUT your odds of a wrong hire are far reduced. And the cumulative and eroding effect of B-level hires is diminished.
Bruce Powell is a Toronto based recruiter and has been responsible for hiring, developing, and retaining top talent; specializing in a variety of industry verticals including, executive Search, Managed Services, Career Management, Marketing, Banking, Telecom, Media, Entertainment and Marketing Services including Advertising, Promotion, Direct Marketing, Internet, e-Business.IQ PARTNERS is Canada's leading Executive Search & Recruitment firm. We help companies hire better, hire less and retain more. We specialize in Marketing, Communications, Consumer Goods & Services, Retail, Sales, Technology, Finance, HR & Operations and operate at the mid-to-senior management