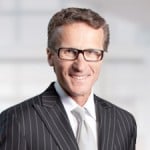 By Randy Quarin
Top talent is hard to find and can be even harder to keep. The more you accept this and prepare for it, the better the chance you'll be able to fill your vacancy with a great person rather than with a suitable person. No matter how effective you are at retaining your talent however, you're never going to be able to keep every single person. The reality is some people will leave and for those, it's not a question of if, it's a question of when.
People can leave for a variety of reasons that aren't necessarily a reflection of your ability to engage and retain employees, reasons like travel, further education, or to pursue other interests. Regardless of the reason though, the bottom line is that you'll be faced with vacancies at various times and charged with the task of filling them.
Keep your eyes open for talent
Organizations that are interested in maintaining a consistently high-performing team need to always be on the lookout for top talent whether they have a current hiring need or not.
Truly great people are hard to find and there will be hiring needs down the road. By starting to look when a need arises instead of beforehand, there can be added pressure to find someone quickly which can result in concessions or sacrifices being made in the quality of hire.
Virtual Bench
Start to qualify a group of people that you identify as strong potential candidates for roles in your company. This allows you to build a virtual bench of talent that you can call upon should a specific need arise. It doesn't involve taking them through the entire hiring process, but it does go beyond simply scouting talent and opening up a dialogue with the person. Discuss what their priorities and career goals are, and if there's a reciprocal interest on their end.
If you work with recruiters, make it clear that you're open to seeing any great people they come across regardless of if you have any open opportunities or not. We create and maintain virtual bench candidates for a number of our clients.
Succession Planning
Those who want to be way ahead of the curve can also engage in formal succession planning. Succession planning involves identifying people currently within your company who are top performers and that would be suited to move into more senior roles when they become vacant. This also may involve grooming key employees to become more involved in ownership of the organization in the future.
As with most things, being reactive takes more time and will usually yield a lesser result than if you adopt a proactive approach. The same can be said for hiring. If you're rushing trying to fill a gap, the quality of that hire is likely to be of lesser quality. Keeping recruitment top of mind even when there are no immediate hiring needs will make it that much easier when the time to hire does come, and the quality of hire in the end is likely to be much greater.
Randy Quarin is a Toronto based recruiter and has been responsible for hiring, developing, and retaining top talent; specializing in a variety of industry verticals including, executive Search, Managed Services, Career Management, Marketing, Banking, Telecom, Media, Entertainment and Marketing Services including Advertising, Promotion, Direct Marketing, Internet, e-Business.IQ PARTNERS is Canada's leading Executive Search & Recruitment firm. We help companies hire better, hire less and retain more. We specialize in Marketing, Communications, Consumer Goods & Services, Retail, Sales, Technology, Finance, HR & Operations and operate at the mid-to-senior management level.